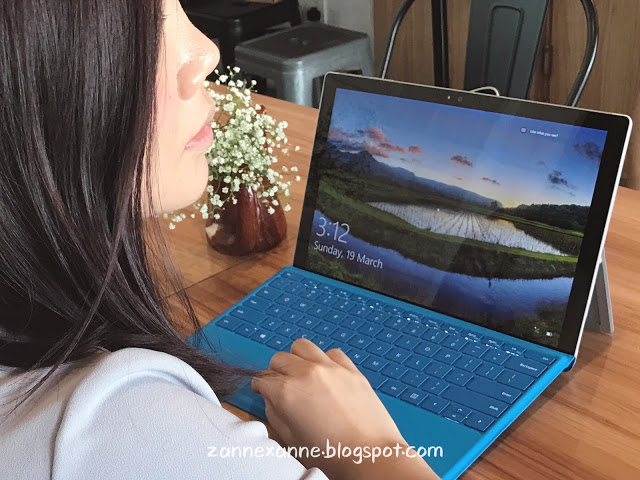 Microsoft Surface Pro 4 Review By Zanne Xanne
I have received a lot of messages from my readers to review about the Surface Pro 4 that I bought recently. Seen there's a demand from you guys, I am going to post my review today. I bought it after my Thailand's trip and I have been using it for a few weeks. Being a blogger, I really need a laptop with me when I travel.
MY PURCHASE
I bought a Microsoft Surface Pro 4 (6th Gen Intel Core i5 128GB) with 4GB of RAM running with the OS Windows 10 Pro for $1497.00 which included the Surface's keypad from Courts. It is just like a combination of tablet and ultrabook with a strong graphic processing performance that allows me to write and draw on the screen with its touch screen features. It also comes together with a Surface Pen.
KEYPAD
The Type Cover Keypad is made from a kind of fabric which used in the luxury products such as fashion, automotive and interior that enhances your typing experience with a wonderful soft touch. However, you have to purchase the keypad separately as it doesn't come together with the Surface Pro 4 and it costs about $199. I bought it when Courts having promotion and I manage to get $159 for it.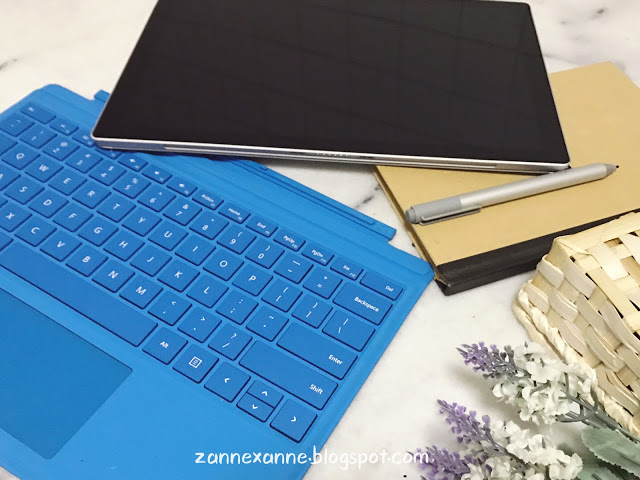 PERFORMANCE
Sometimes there's a slow delay and lack of accurate response when touching on certain function especially when I am drawing. However, everything will be fine after you restart your Surface. The processing performance is quite fast as it is running OS Window 10.
DESIGN
Surface Pro 4 is light and ultra thin. The Kickstand Design allows it to stand alone and can be adjusted to any specific angle where user prefer. It can be folded back into the body when not in use too. It's very convenient to used on anywhere, especially you are on long flights.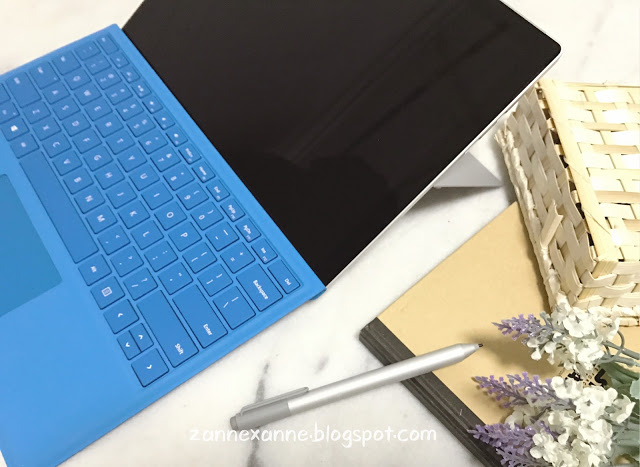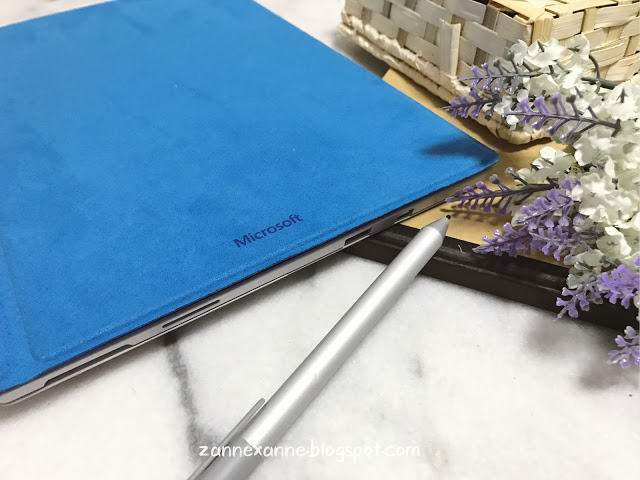 BATTERY
Surface Pro 4 claims that the battery life can last for 9 hours. However, it only can last about 6 hours and I used it for streaming, painting and blogging purpose. The battery life is lower if compare to Ipad.
OVERALL THOUGHTS
The Microsoft Surface Pro 4 is more useful than the MacBook Air as it is fast and versatile. Moreover, it is so convenient for me to use it anywhere especially when I'm on vacation. Although the battery life is low, I can still bring along the charger with me. Overall, I'm still satisfied with my new gadget and I will rate 4/5 for it.