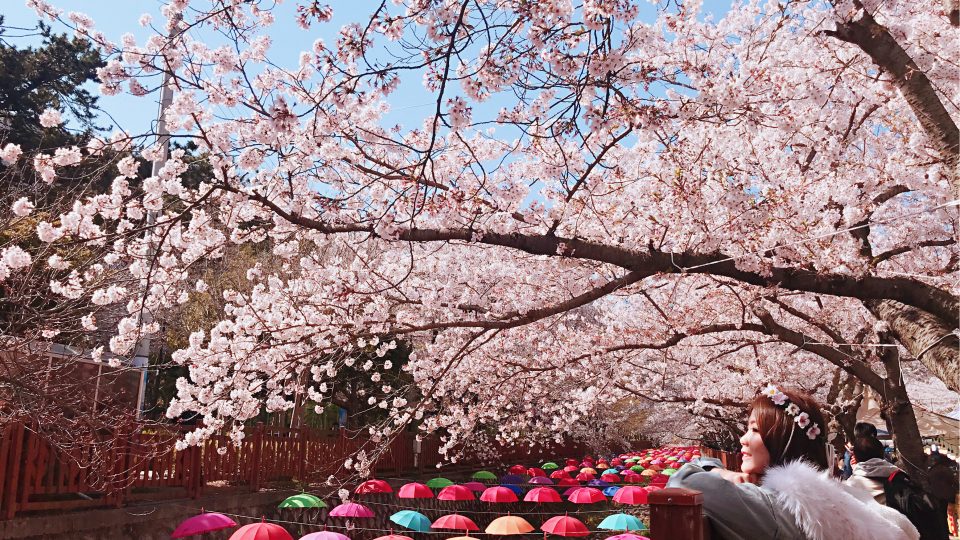 Jinhae Cherry Blossom Festival | Zanne Xanne's Travel Guide
Jinhae is one of the MUST VISIT place during spring in South Korea in order to experience the ultimate beauty of cherry blossom festival! Choose your best outfit and get ready with the camera, don't forget to visit Jinhae from 1st April to 10st April yearly with the awesome and the largest cherry blossom festival in South Korea.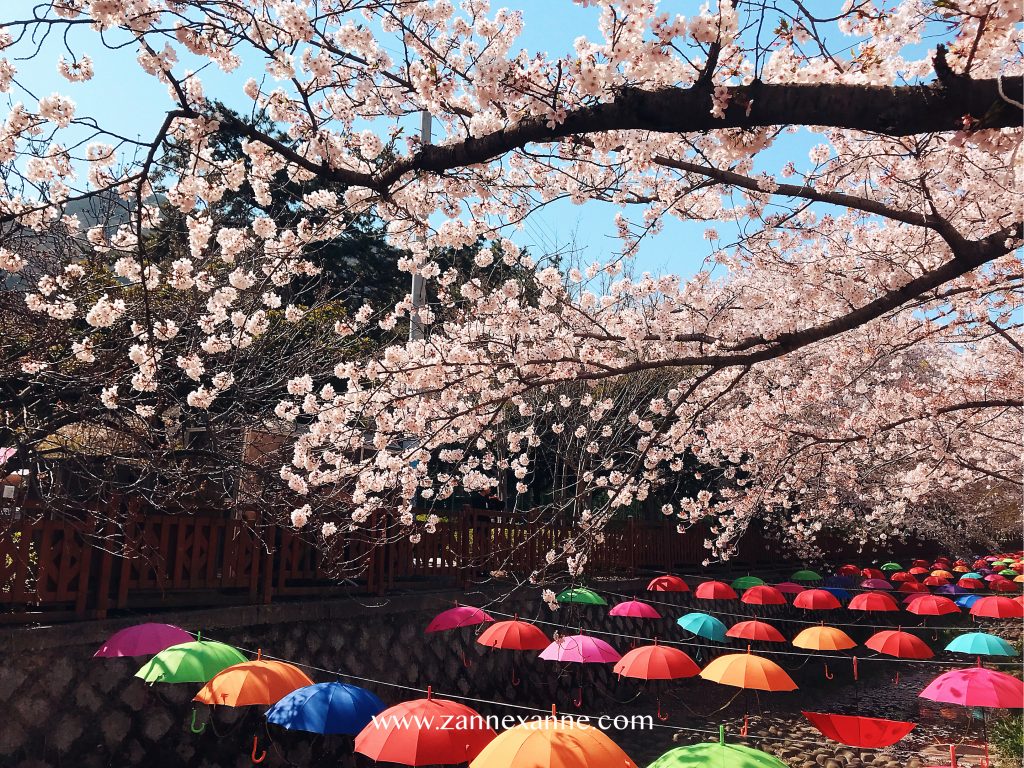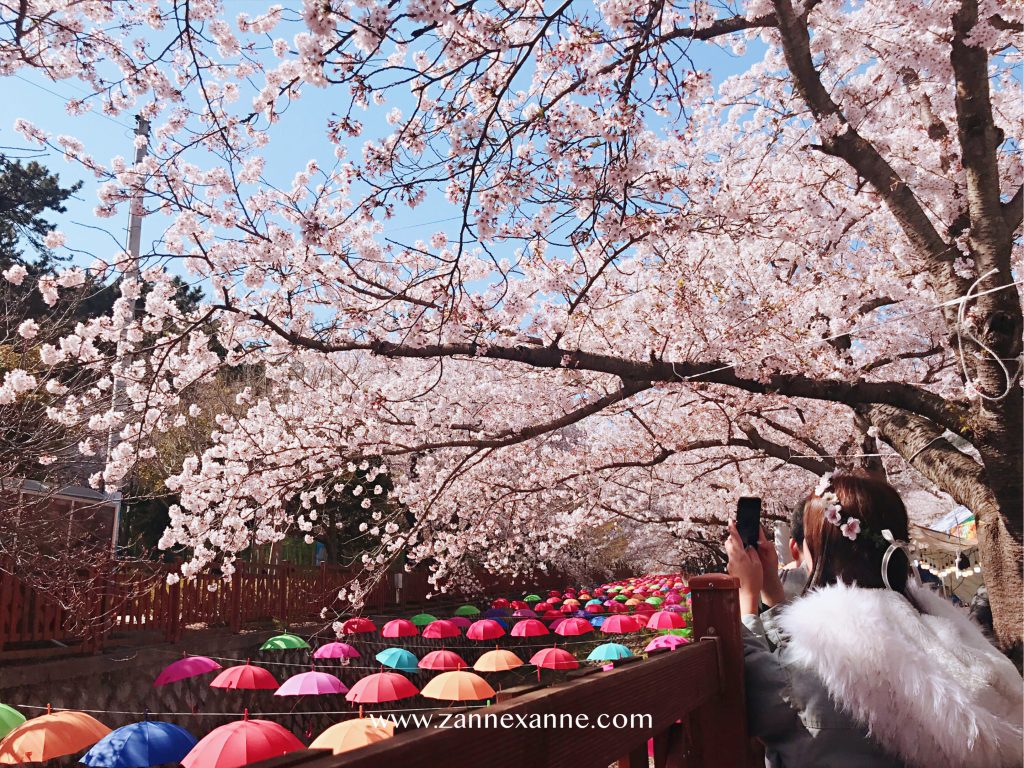 I have included Jinhae Cherry Blossom Festival trip in my South Korea's itinerary seen we were in Busan already. The travel distance from Busan to Jinhae is much more nearer than Seoul too. It only costs about KRW 5,500 approximately one hour to reach Jinhae.
There are two highlights in this festival where people usually visit the Romance Bridge over Yeojwacheon Stream and Gyeonghwa Station during Jinhae Cherry Blossom Festival.
ROMANCE BRIDGE
The actual name of Romance Bridge is Yeojwacheon Bridge. It was normally known as Romance Bridge after one of the popular Korean Drama "Romance" was shot here and soon the place gain the popularity. Romance Bridge is also one of the best spots where you can admire the view of beautiful cherry blossom wave and the reflection on the surface of the Yeojwacheon Stream!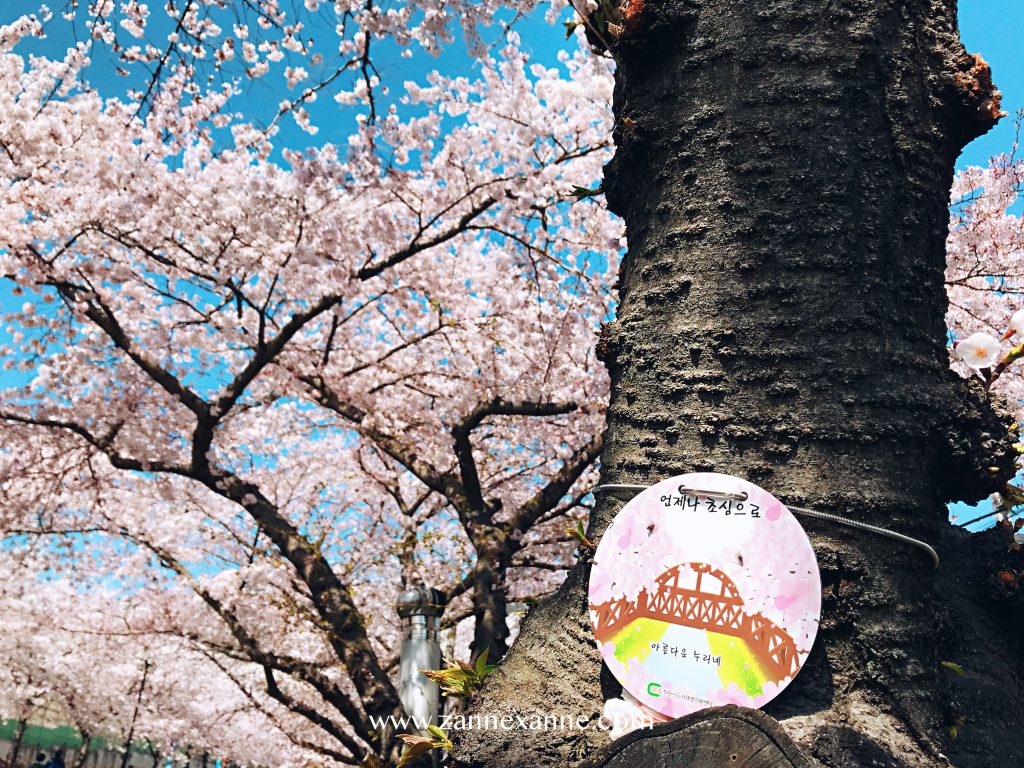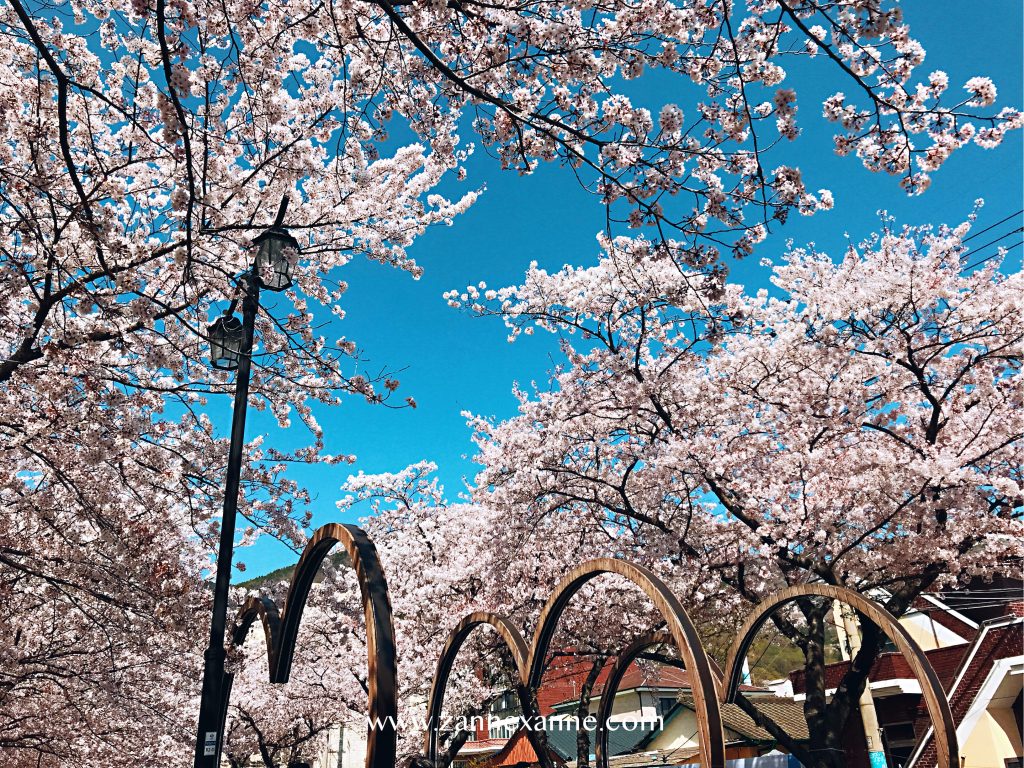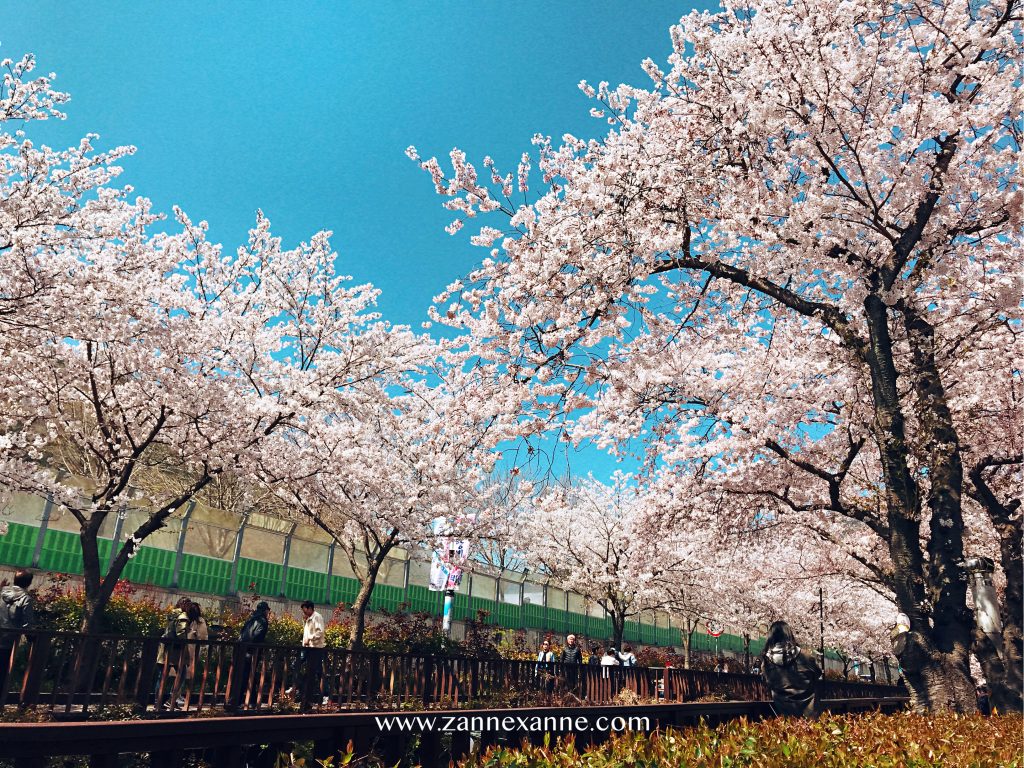 YEOJWACHEON STREAM
The view from Yeojwacheon Stream is also marvelous as you able to admire the beauty of the pink wave line up neatly stretching along from one end to another end.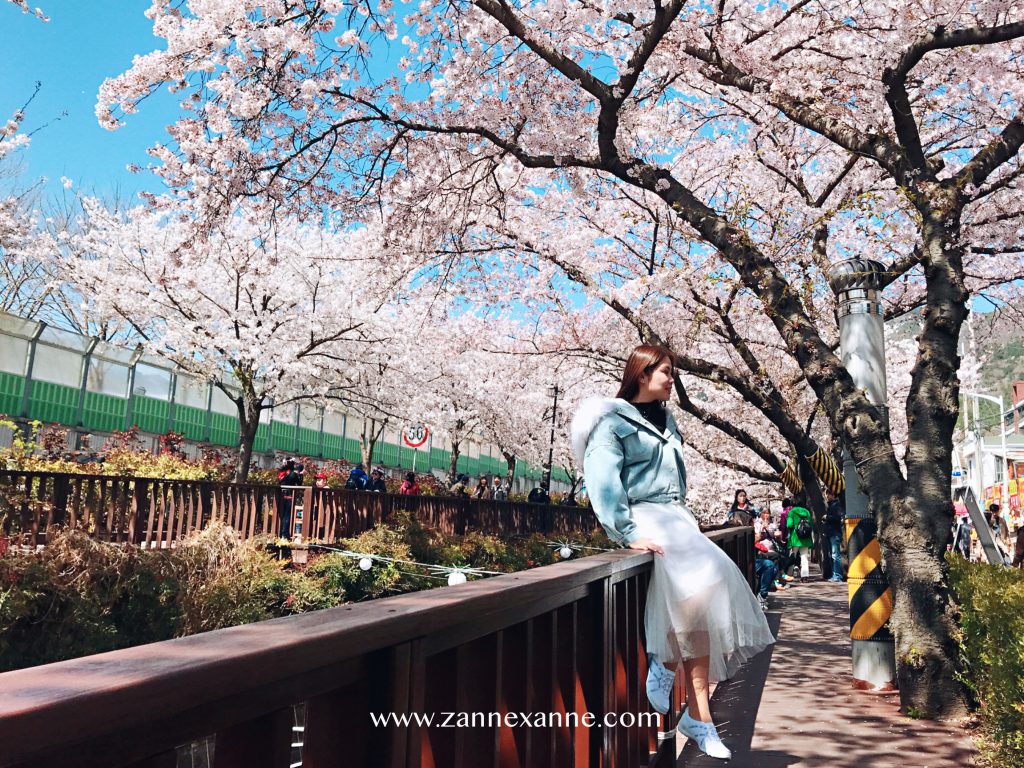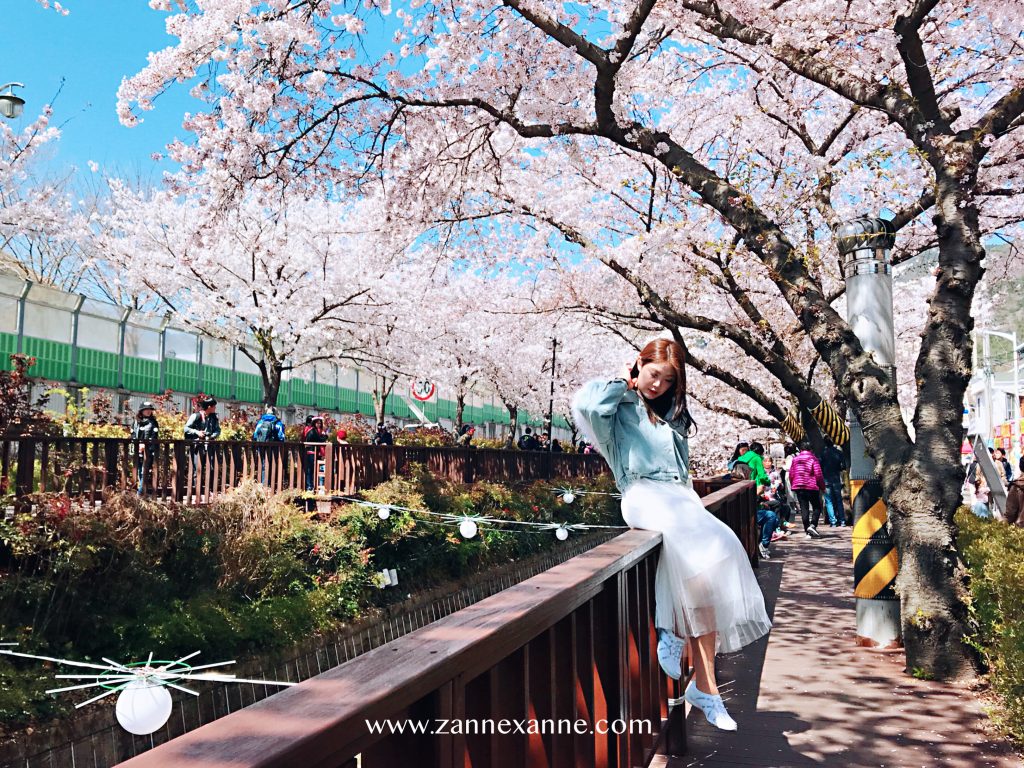 Moreover, Yeojwacheon Stream is decorated with colourful and lovely art piece that look like floating in the pinky mid-air.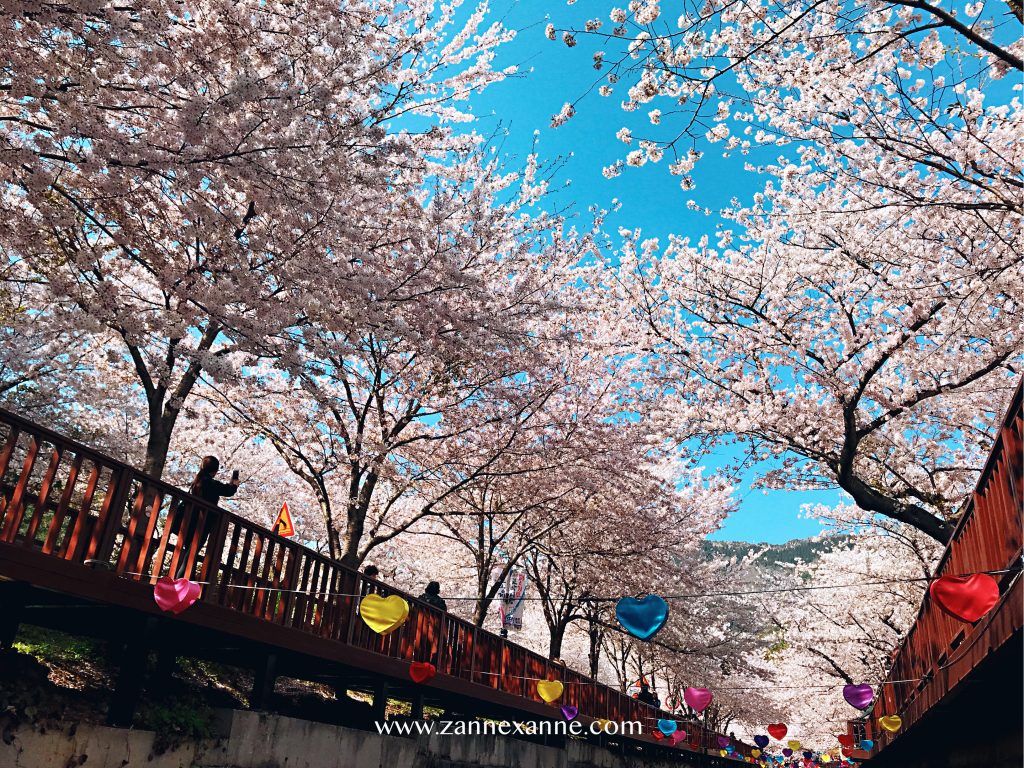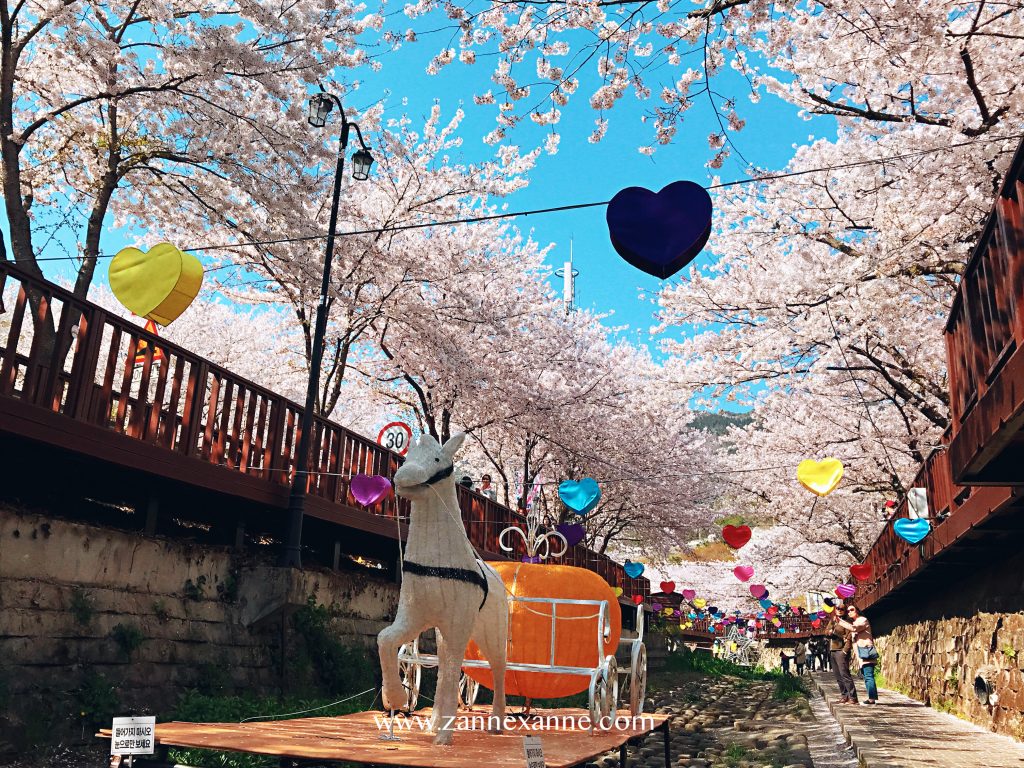 Enjoy the shower of cherry blossom petals at the Yeojwacheon Stream when there is a breeze hitting on the cherry blossom trees. I feel like dancing under such an awesome and beautiful scene too!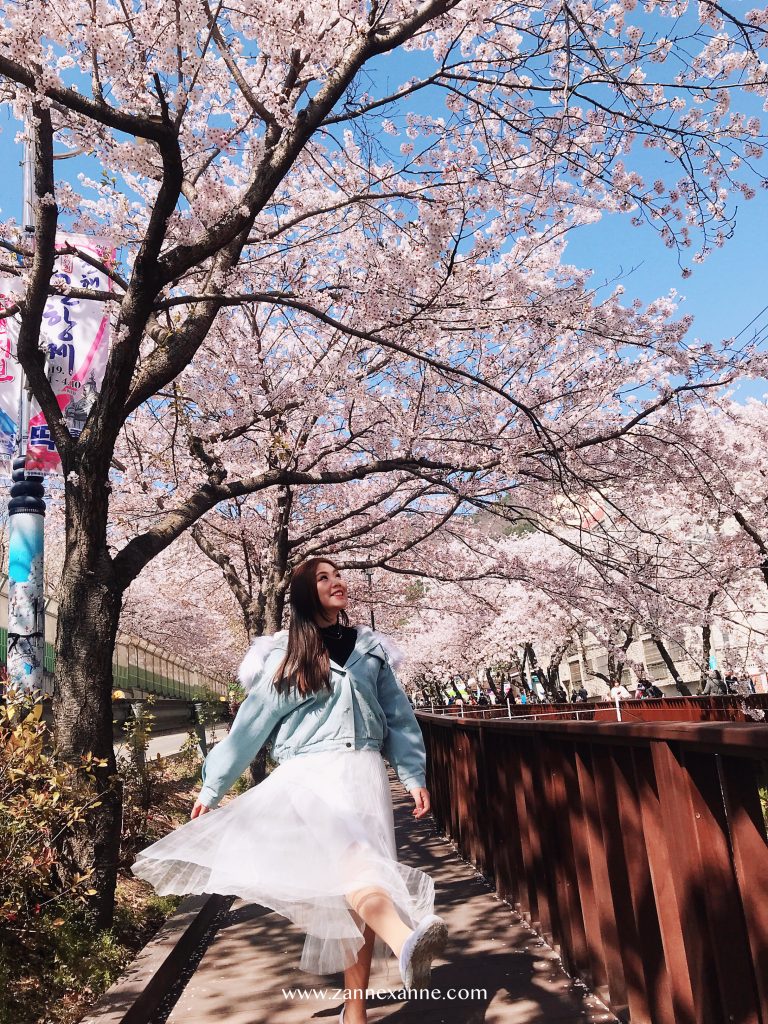 GYEONGHWA STATION
It is best to visit Gyeonghwa Station at dawn as it merges the cherry blossom view into an awesome and spectacular scenery.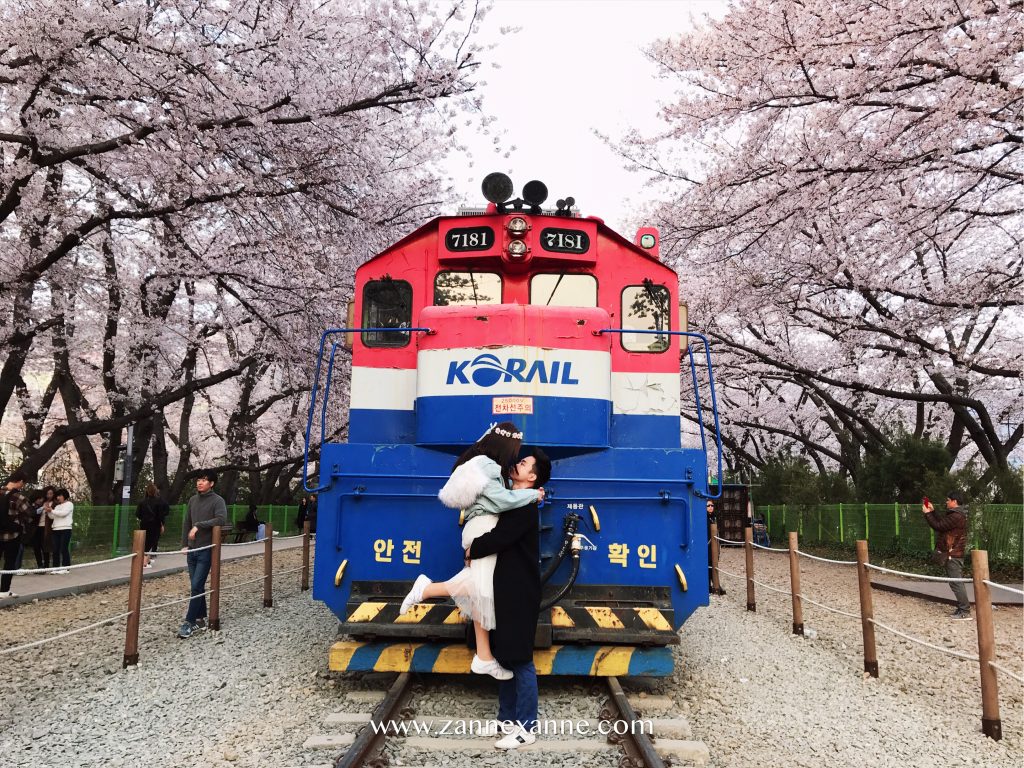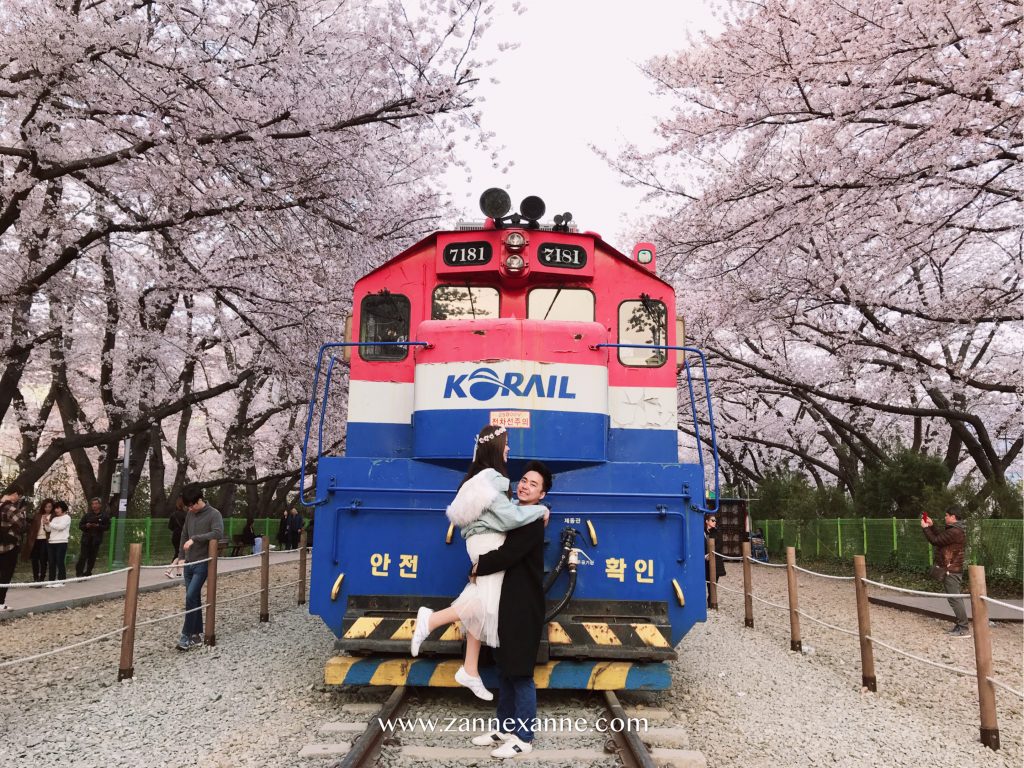 Take a stroll along 800 meter long railway where the rows of cherry blossom trees in bloom stretch endlessly as well.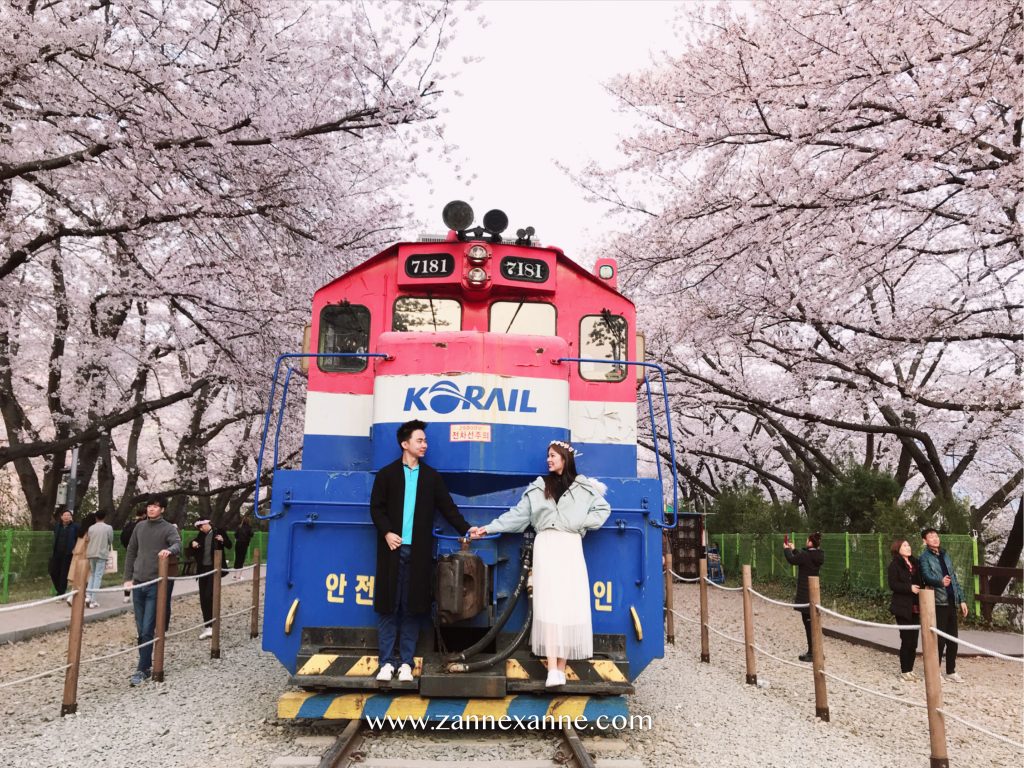 Discontinued in 2006, Gyeonghwa Station is a small railway station that operated during Jinhae Cherry Blossom Festival only. You shouldn't miss the chance seeing the train passing by the blooming cherry blossom trees. The train moves slowly along the track as the cherry blossom petals dancing in the wind!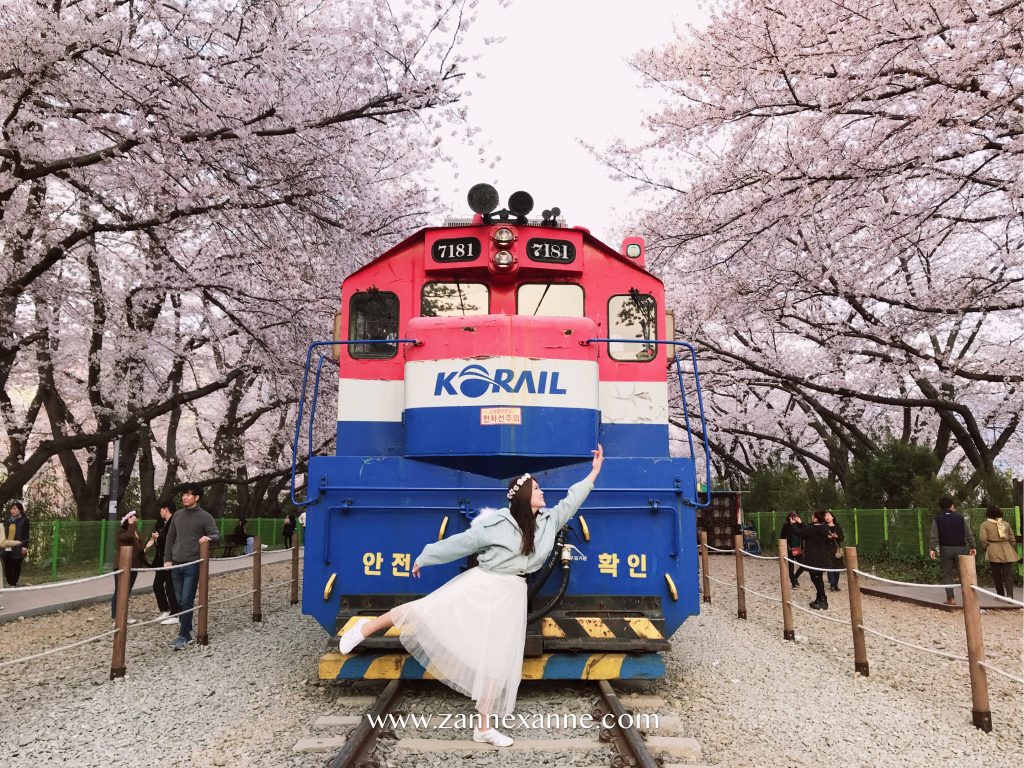 We even spotted a Korean couple waiting for their turn for the pre-wedding photoshoot too!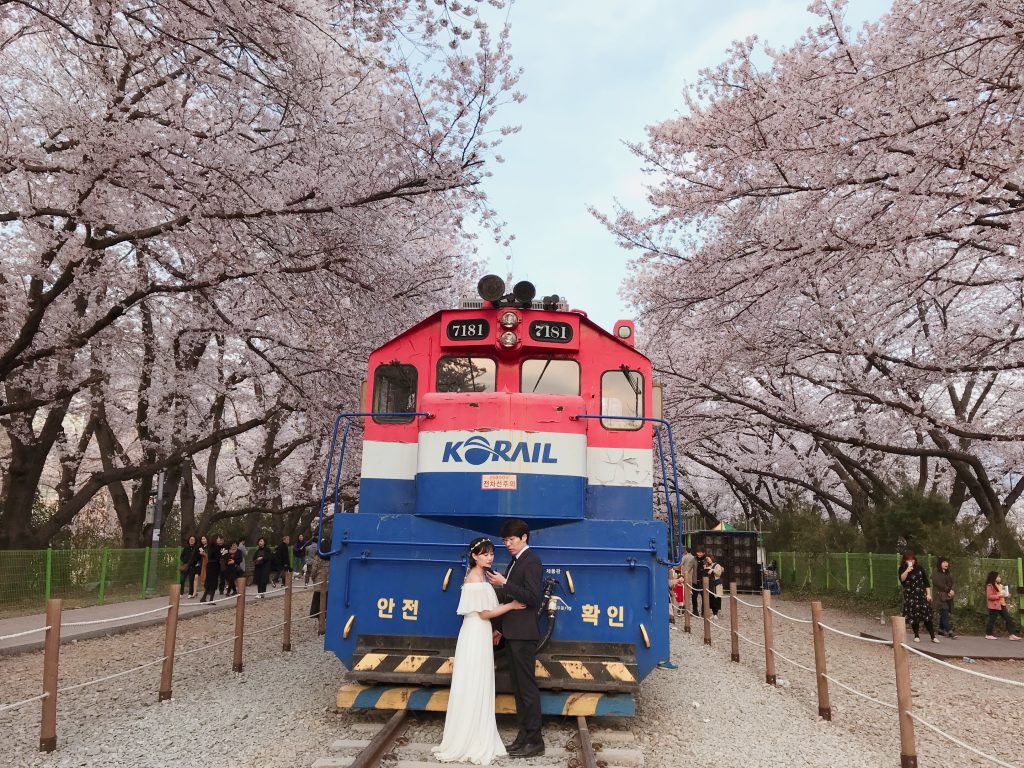 OVERALL THOUGHT
You shouldn't miss any chance to visit Jinhae Cherry Blossom Festival as it is one of the marvelous scenes during spring in South Korea. This is one of the reason I travelled to South Korea again for the awesome cherry blossom scene because I missed it during my first time here. 🥰🥰🥰 It was more convenient to travel from Busan than Seoul as well as Busan is located nearer to Jinhae too. It was indeed a memorable experience to spend the time with the loved one under the cherry blossom trees too!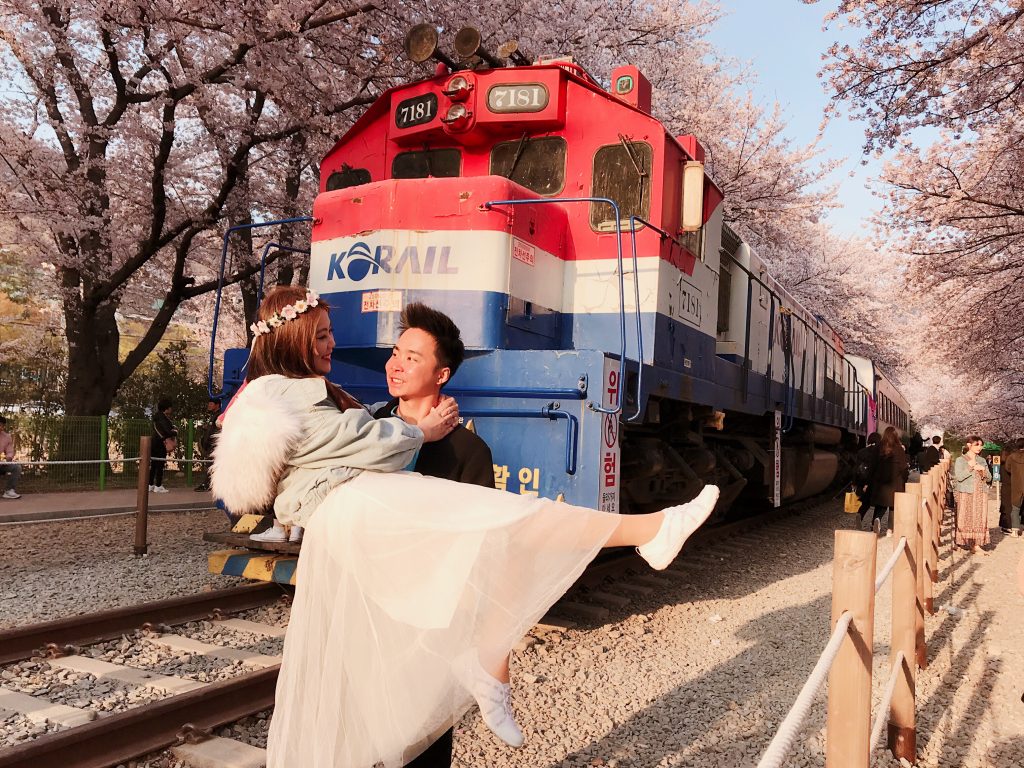 I also collected some of the cherry blossom petals in order to keep this sweet memories with me when I'm back to Singapore. 🌸🌸🌸
HOW TO GO
If you are departing from Busan, click ➡️ HERE ⬅️ to find out more about travel guide from Busan to Jinhae Cherry Blossom Festival. However if you wish to join a tour, you may click ➡️ Trazy.com ⬅️ for a hassle free and easy trip. 😊😊😊