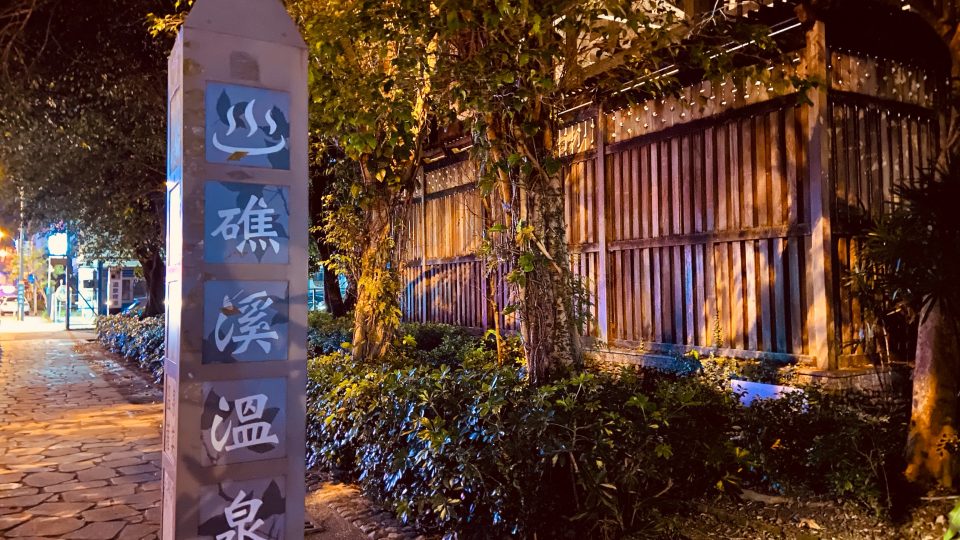 Jiaoxi One Day Trip | Zanne Xanne's Travel Guide
Jiaoxi 礁溪, a rural township at the north end of Yilan Country in Northeastern Taiwan is one of the interesting  places with many amazing hot springs. Jiaoxi is also known as "Taipei Backyard" has attracted a lot of visitors to visit Jiaoxi Hot Spring 礁溪溫泉 that extremely rich in minerals that included sodium, magnesium, potassium components that could take good care of your skin.
Besides offering an amazing hot springs facilities to the visitors, there are also a lot of fun and interesting activities that you can do in Jiaoxi 礁溪. For more travel information on Jiaoxi 礁溪 travel, you may visit Yilan Tourist Information Center located in Jiaoxi Park which is 500m away from the train station.
HOW TO GO 
Jiaoxi 礁溪 is actually just located next to Taipei, hence it is extremely convenient for you to just hop on the High Speed Rail from Taipei that only takes 2 hours to reach Jiaoxi 礁溪. In addition, you may choose to drive as well as it's just a 45mins driving distance from Taipei.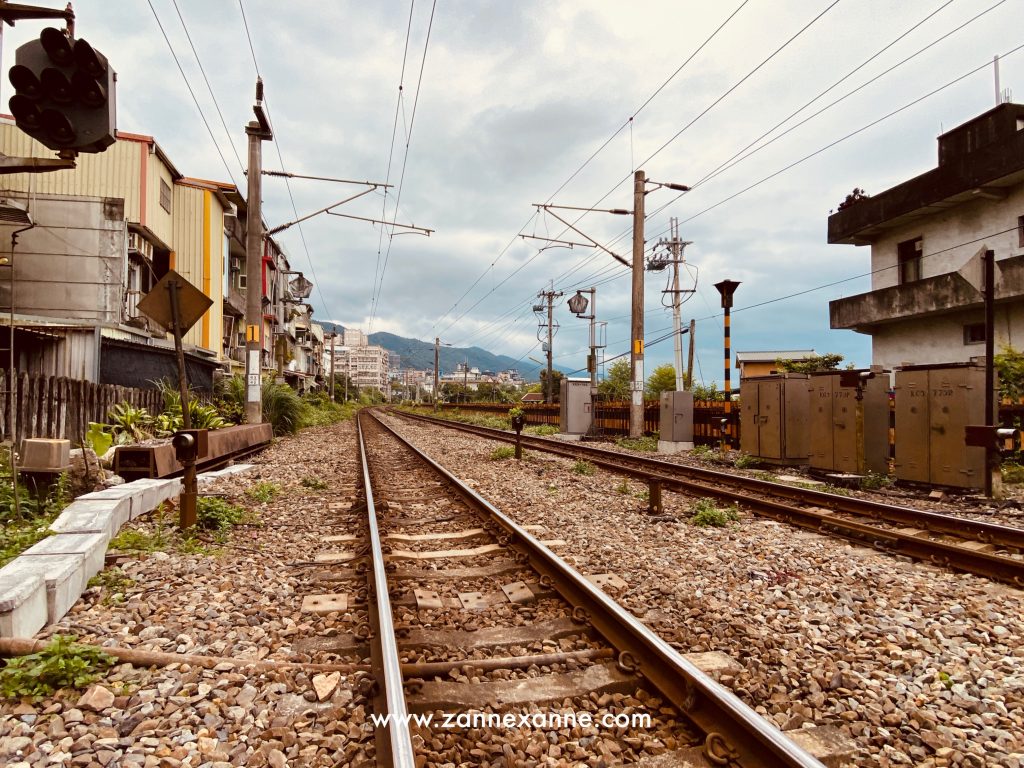 WHERE TO STAY 
There are so many hot spring hostel where you can enjoy in the private room. I manage to make my reservation via online during JackModo Hostel 傑克魔豆 promotion period and it's really value for the money!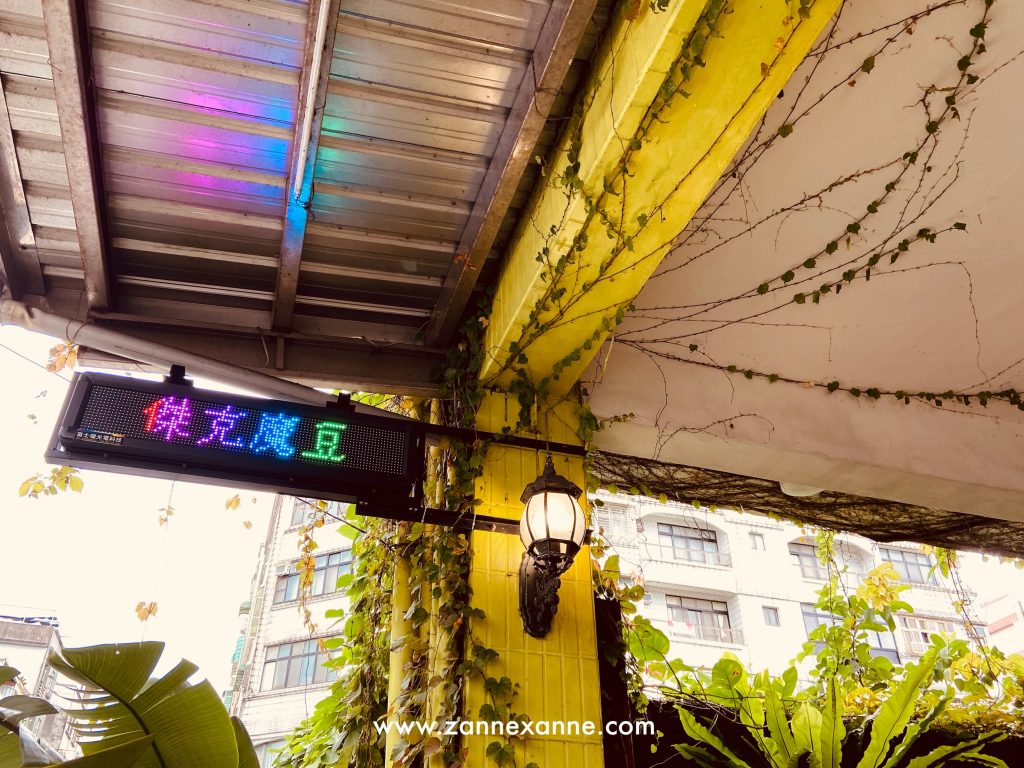 I stayed in JackModo Hostel 傑克魔豆 where it is one of the great and beautiful hostels that provides hot spring facilities for the guests who like to relax and enjoy after a busy day. JackModo Hostel 傑克魔豆 is also conveniently located just 300m away from Jiaoxi Railway Station.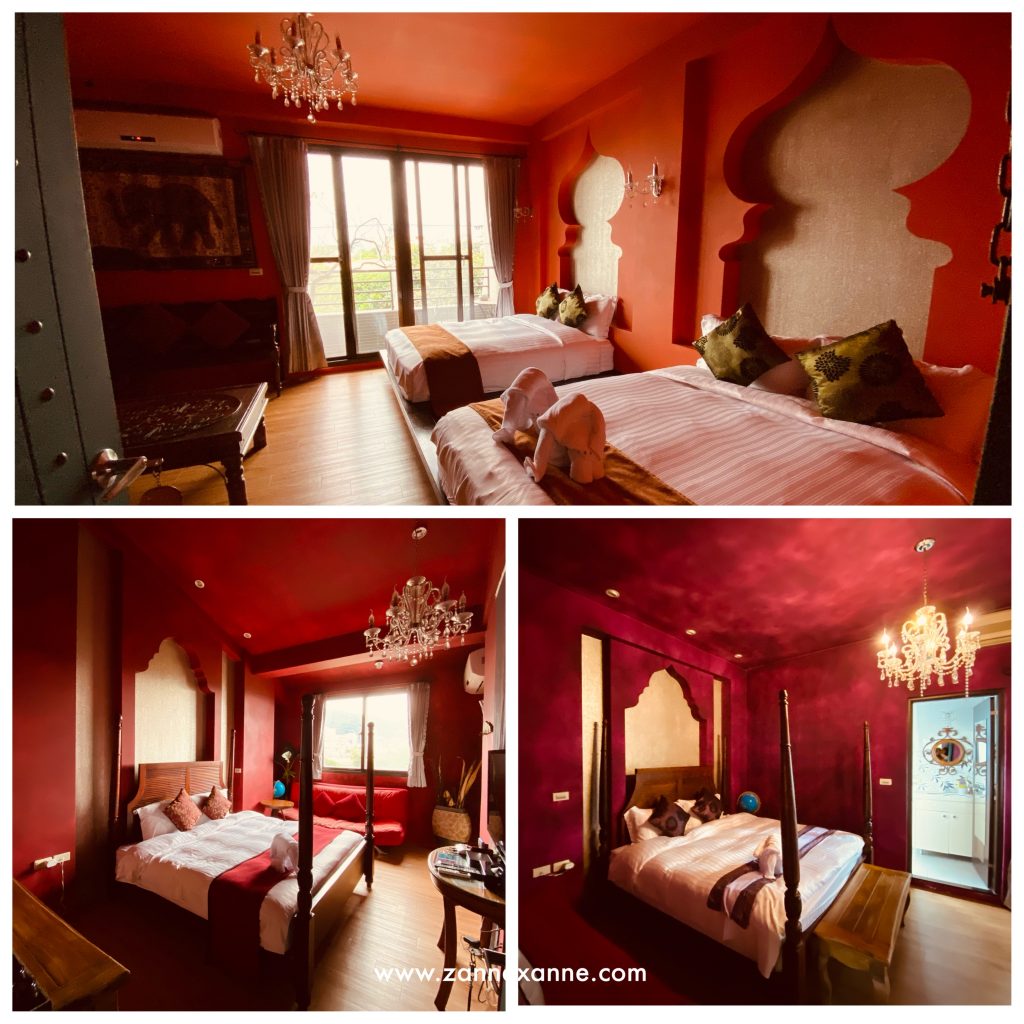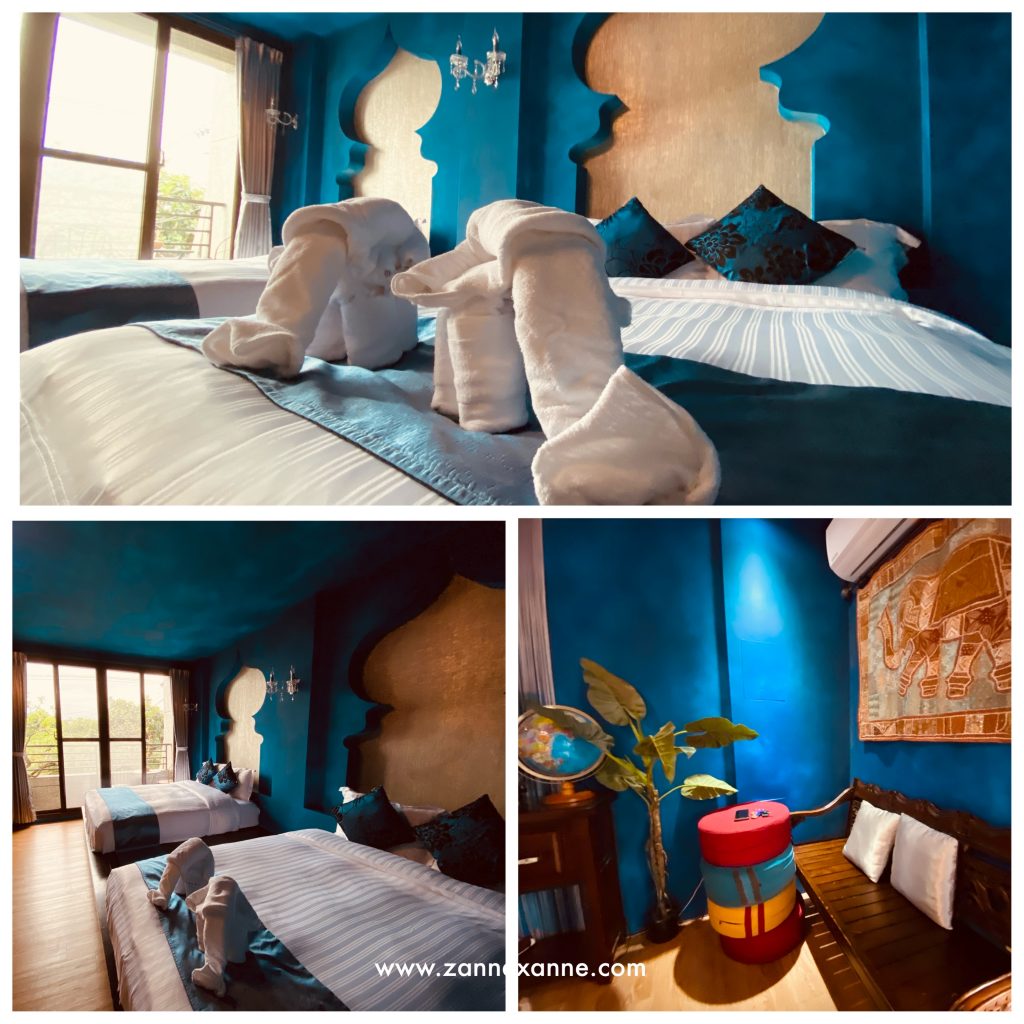 I love their indoor hot spring facilities so much! Almost each of the rooms were equipped with the hot spring bathtubs for the guests who like to stay indoors and enjoy their hot spring bath. You may click HERE to find out more review about JackModo Hostel 傑克魔豆.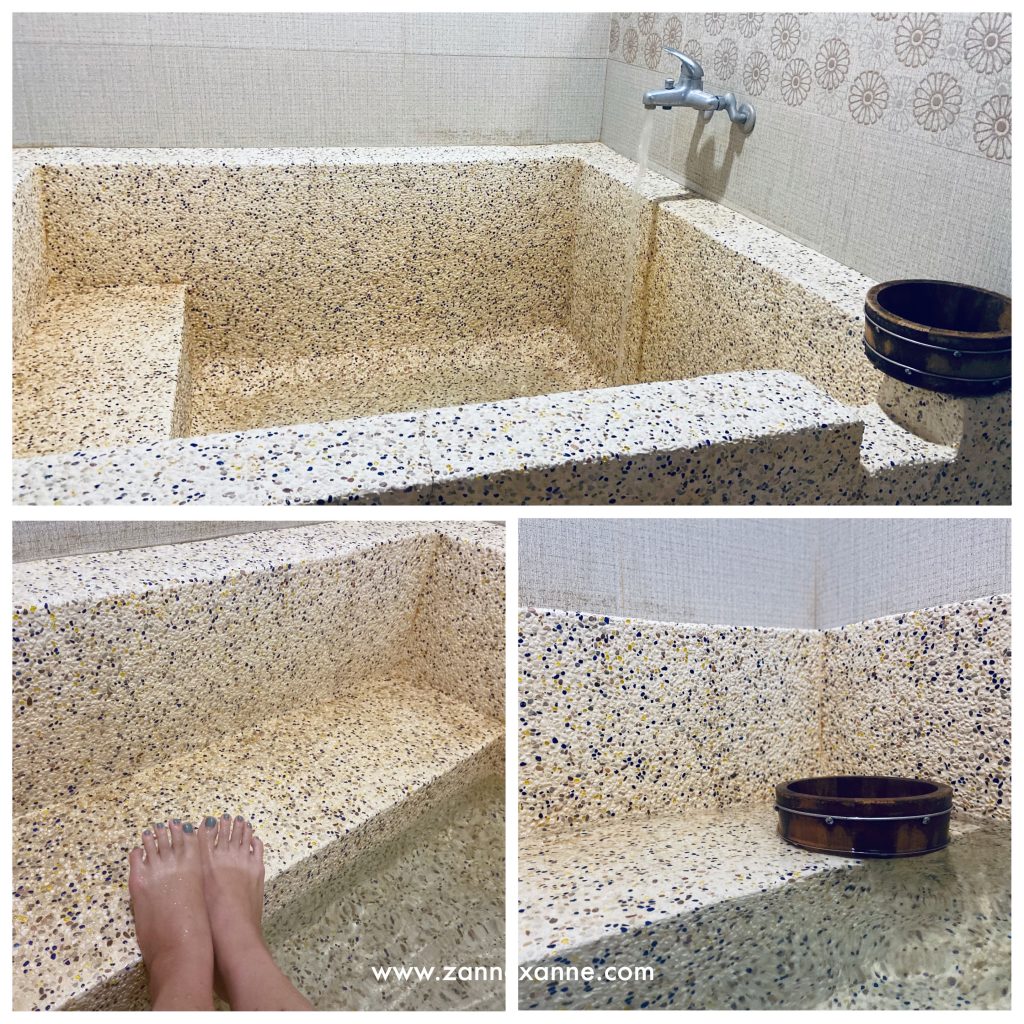 TANGWEIGOU JIAOXI HOT SPRING PARK | 湯圍溝溫泉公園
In order to promote and create a brand new image of the warm spring in Taiwan, the Yilan County Government has made some effort to establish Tangweiguo Jiaoxi Hot Spring Park 湯圍溝溫泉公園 through 4 phases of construction. Tangweiguo Jiaoxi Hot Spring Park 湯圍溝溫泉公園 was  inaugurated on December 17th in the year of 2005, attempts to provide a soothing and comfortable setting for the visitors who visit here.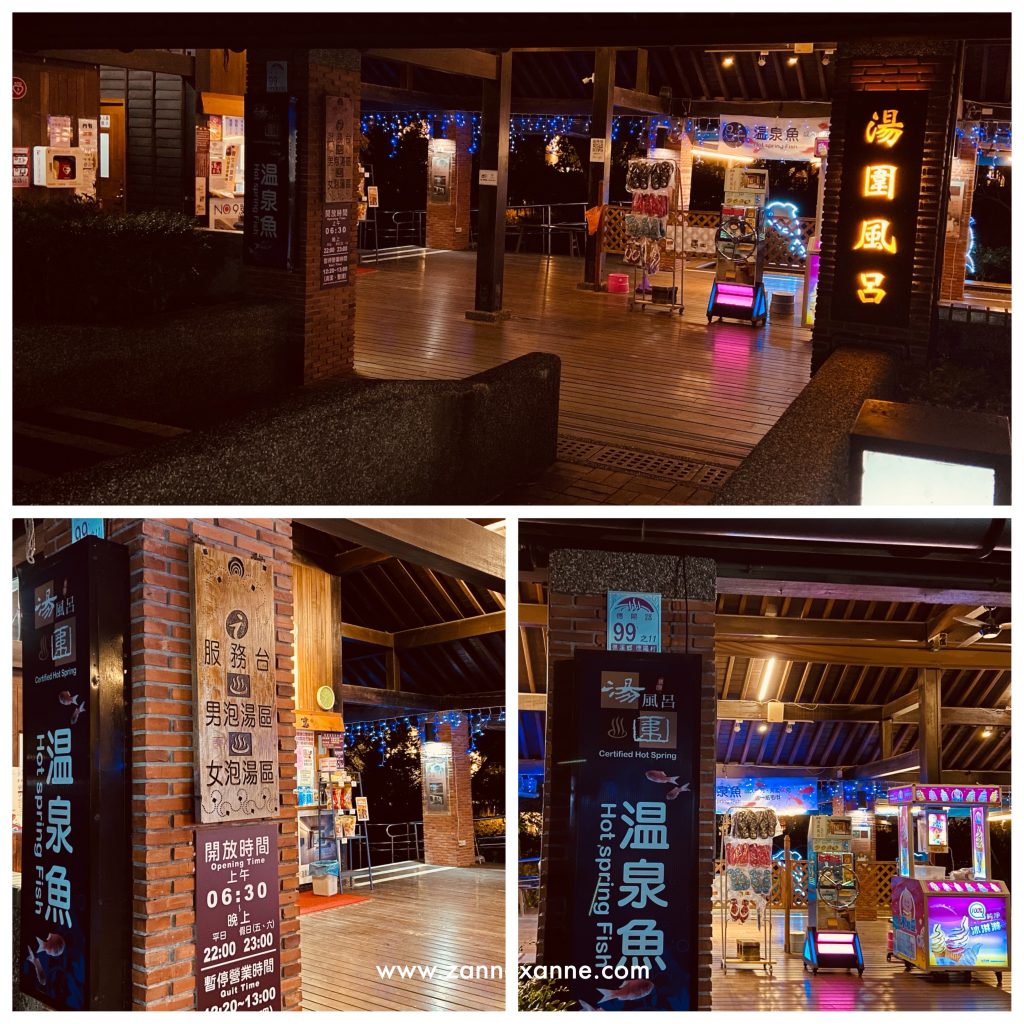 You may spot various types of certified hot spring facilities around Tangweiguo Jiaoxi Hot Spring Park 湯圍溝溫泉公園 and the park also offers an open space for the visitors to soak their feet free after a long busy day. Although there are a lot of people around here, the hot spring water still looks quite clean and well maintain as the water came from the mountain.
There are also some Hot Spring Fish Spa located at the entrance of the park. However, the Hot Spring Fish Spa need to be charged and don't worry they are not expensive! You can enjoy unlimited fish spa experience ranging from  TWD60 to TWD 80 only!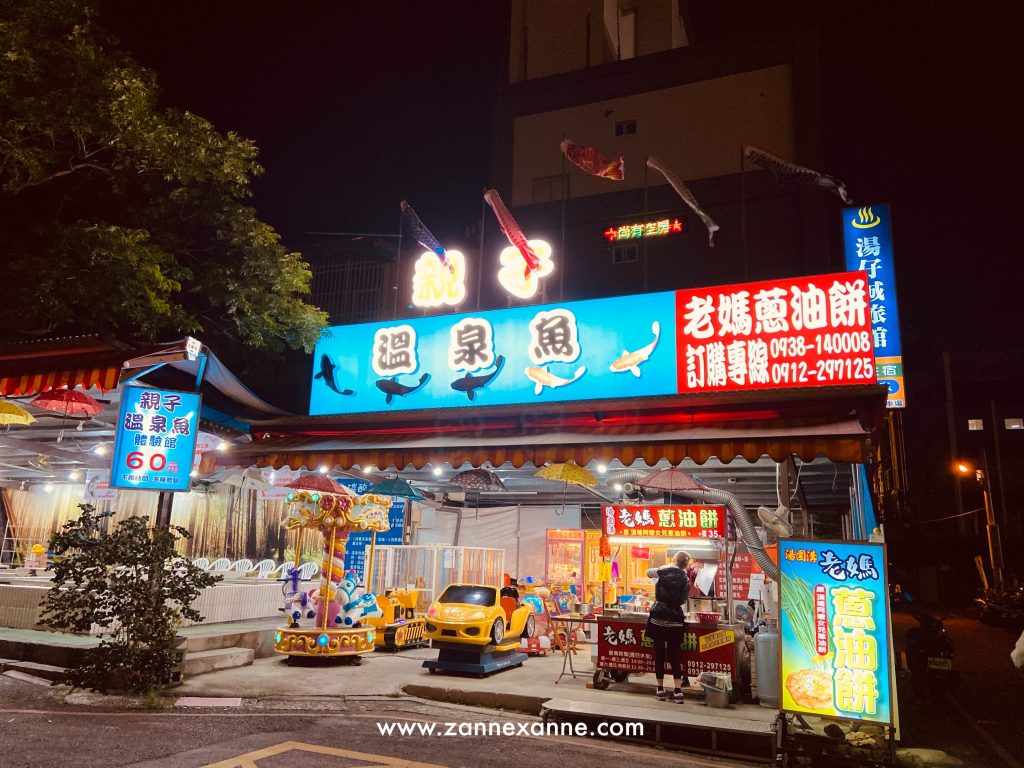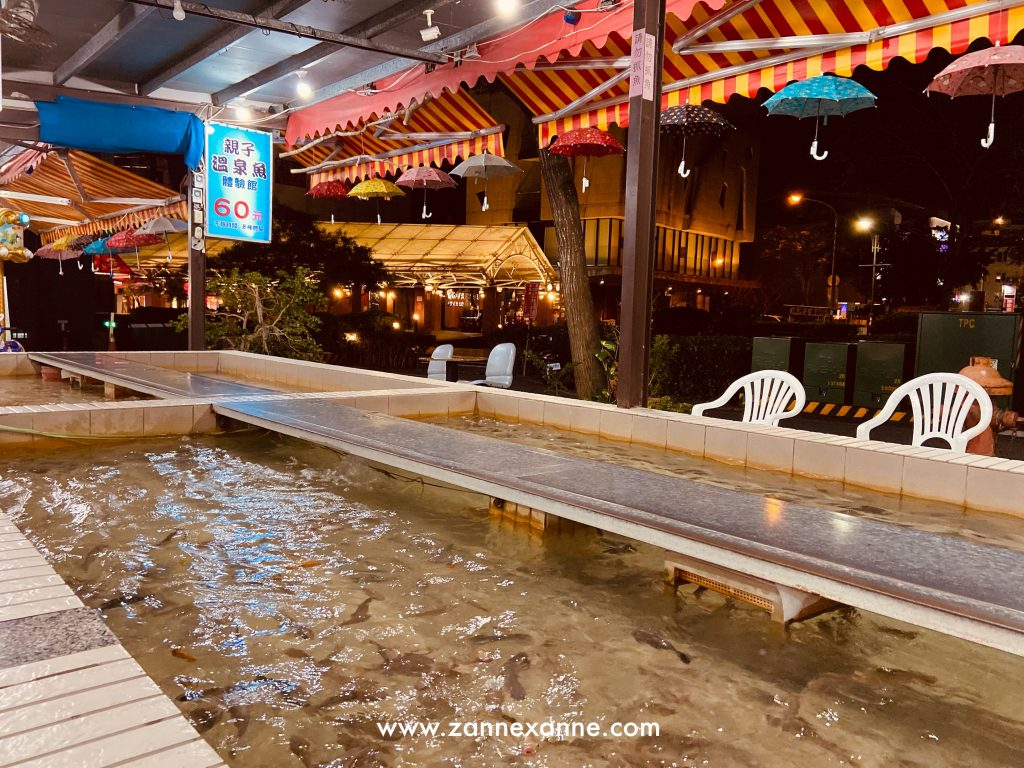 You may choose the size of the fish ranging from big, medium and small in order to enjoy your rejuvenate fish pedicure here.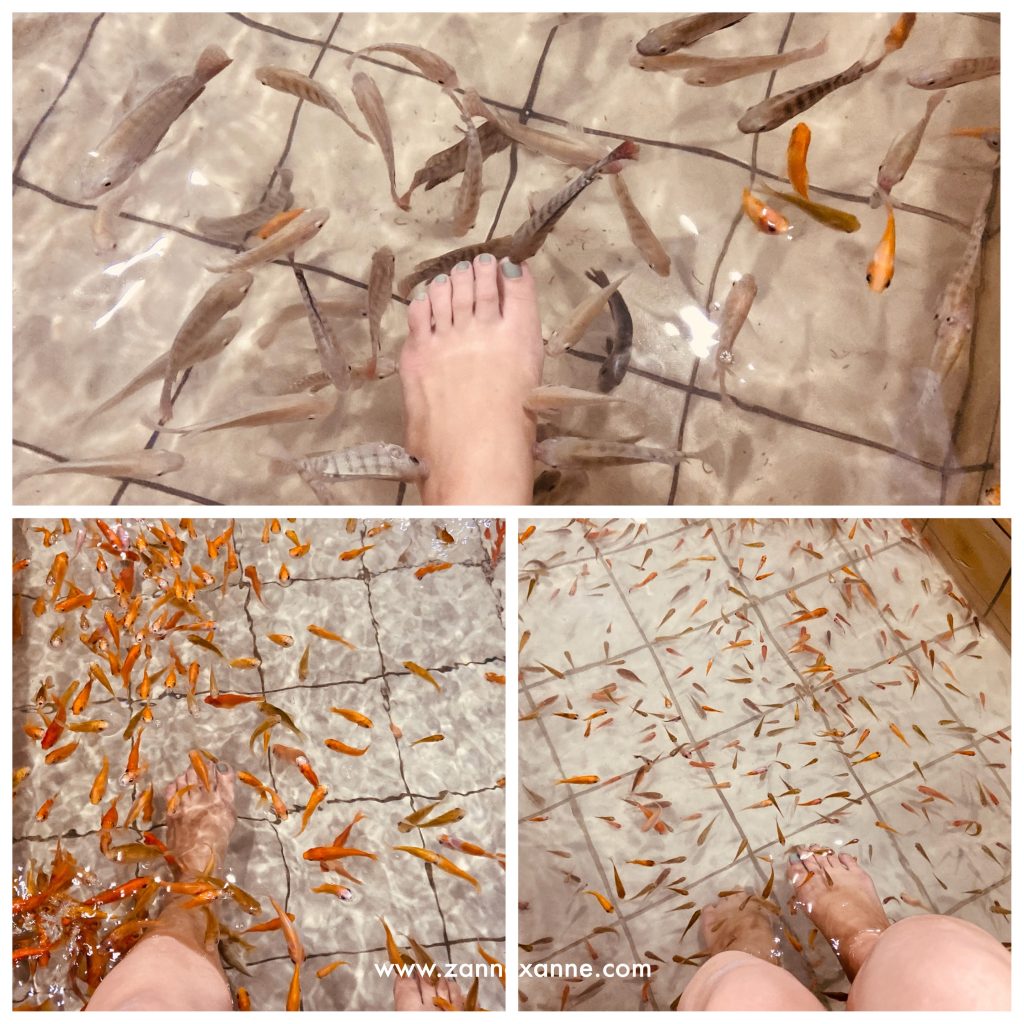 There is also a sign written in Chinese about the benefit of having Hot Spring Fish Spa, it's really an interesting experience where you should try if you are around here.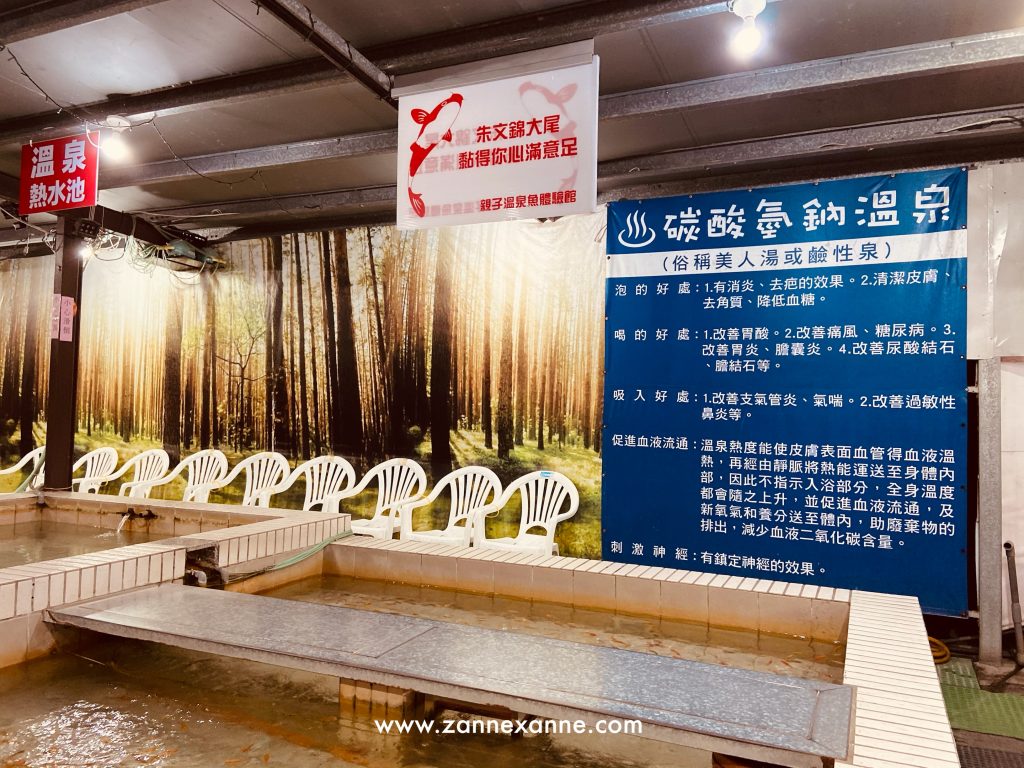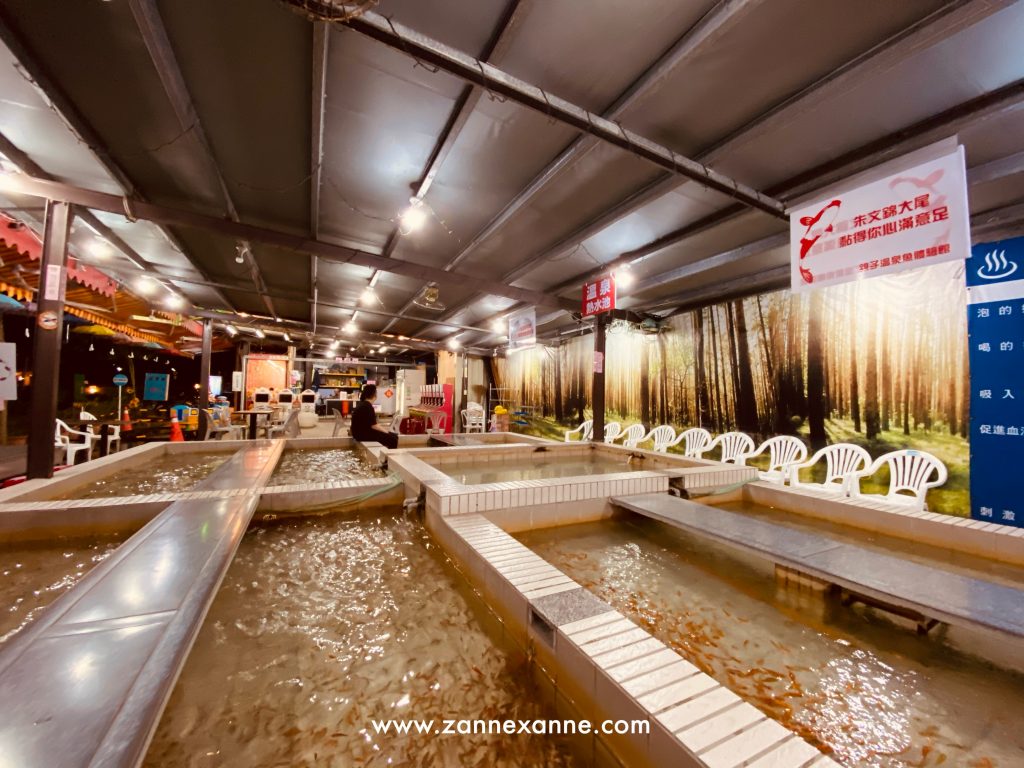 Remember to wash your feet first before entering the Hot Spring Fish Pool for the hygiene purpose. There is also an option for you whether you want to use the hot spring water or normal running tap water to wash your feet.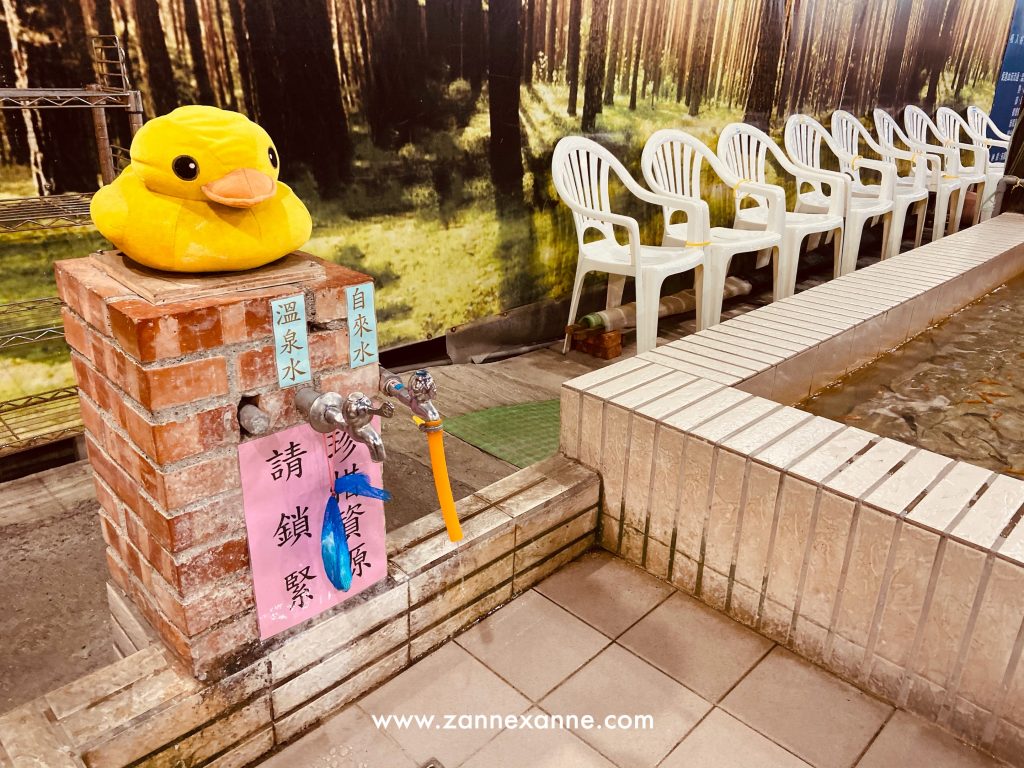 Furthermore, there are also some retro entertainment machines for your kids to play while you are enjoying the feet spa too. It really brings back a lot of our childhood memories when you visited Tangweiguo Jiaoxi Hot Spring Park 湯圍溝溫泉公園.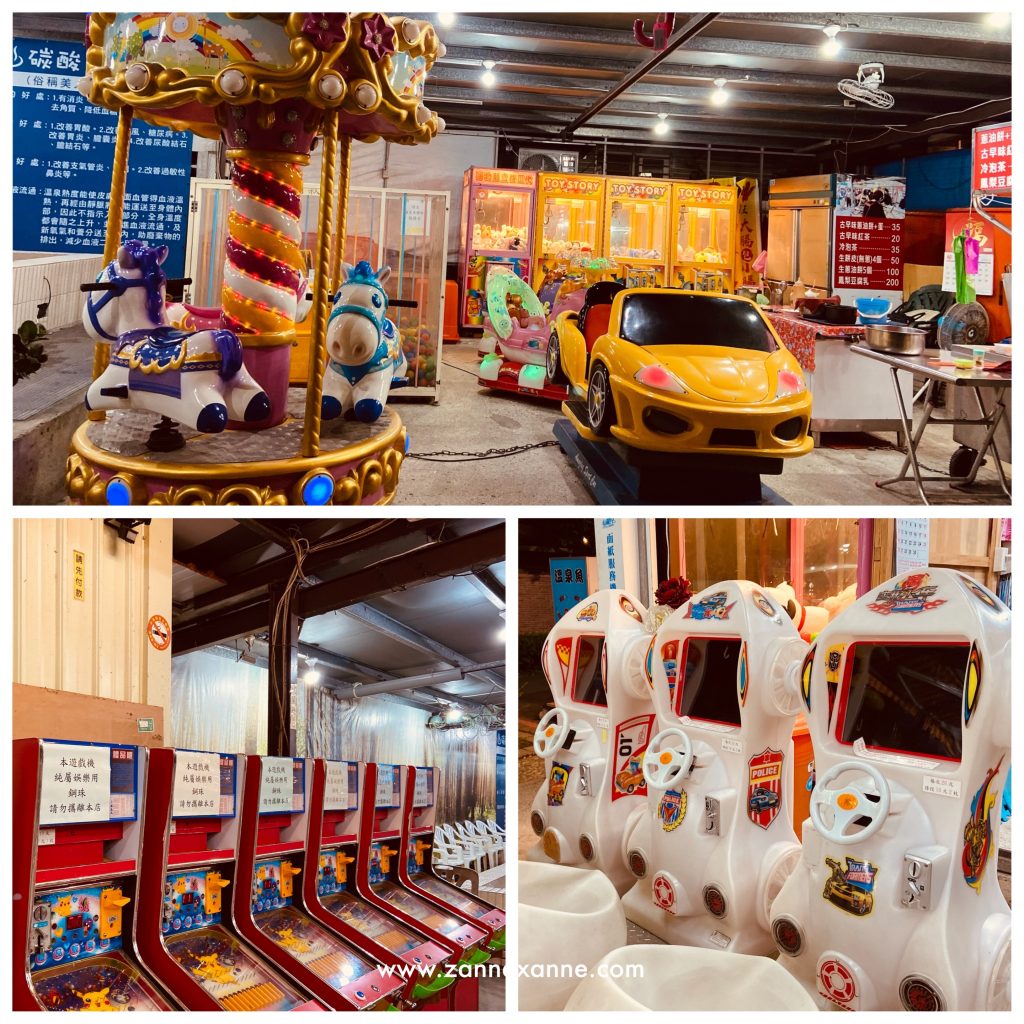 There are also many famous shop and night markets around Tangweiguo Jiaoxi Hot Spring Park 湯圍溝溫泉公園 where allow you to eat, drink and have fun here. It was really a relax and rejuvenate trip for me where I wish I could come back here one day again!
RATING
⭐⭐⭐⭐⭐