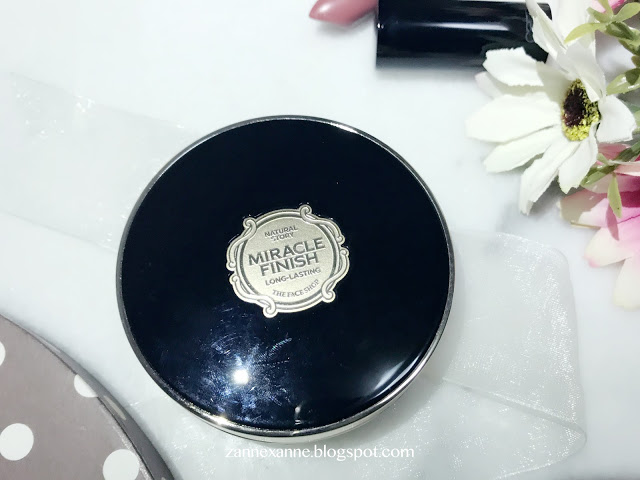 THE FACE SHOP | Miracle Finish CC Long Lasting Cushion SPF50 Review By Zanne Xanne
I have never come across such an amazing CC Cushion foundation in my mind before until I saw a crazy sale going on at The Face Shop during my KL trip earlier on. They were having a "Buy One Free One" promotion and I grabbed the Miracle Finish CC Long Lasting Cushion which recommended by the beautician which claim to cover and smoothed my pores effectively.
This is my first time using CC Cushion foundation where launched recently by The Face Shop for their latest new facelift of Miracle Finish Cushion series. There are 6 of them cater to specific type of skin and preference which consist of several ingredients such as:
Hyaluronic acid for moisture effect
Skin-like ceramide that acts as skin barrier to prevent the lost of moisture
Micro Collagen for anti-aging purpose

PACKAGING  
Miracle Finish CC Long Lasting Cushion packaging concept is elegance and luxury that comes with the combination of white & gold and black & gold compact. The typo design on the compact goes hand in hand with The Face Shop new interior concept store, the 5th generation concept that exudes classic and elegant touches. It's a perfect woman compact design which symbolizes maturity and sophistication.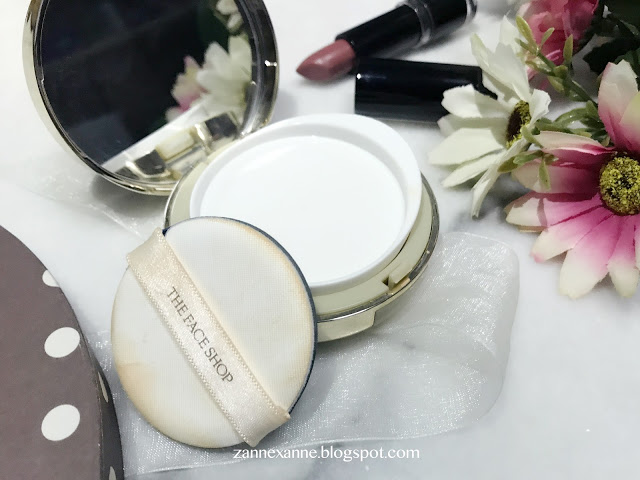 PRODUCT DESCRIPTION
It consists of "Micro Foam" that comprises a high density foam that are 4 times higher cell density than any regular cushion. It evens out the skin pressure during the application for comfort and to prevent the shifting and caking of the products to create a smooth and flawless skin.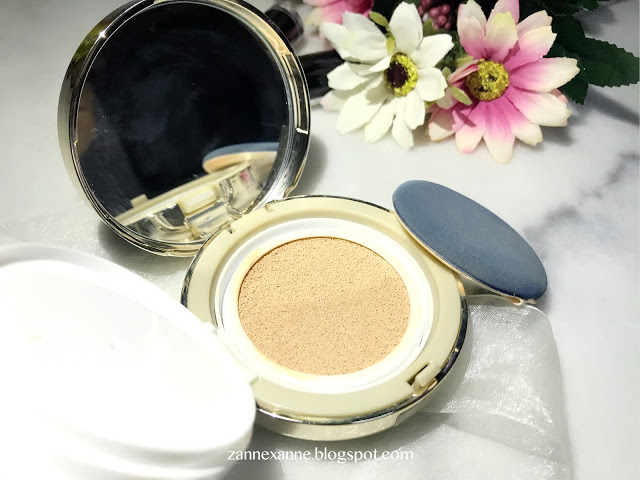 Furthermore, it is a perfect summer cushion for longevity and smoothing effect. Due to the various sizes of spherical powder, the cushion fills in the pores and creates a soft focus effect for a flawless looking skin. Skin fitting system technology is used to create an ultra adhesive film to enable the makeup to stay on longer throughout the day. It is suitable for all types of skin too.
HOW TO USE
Apply an appropriate amount onto face by patting lightly with puff.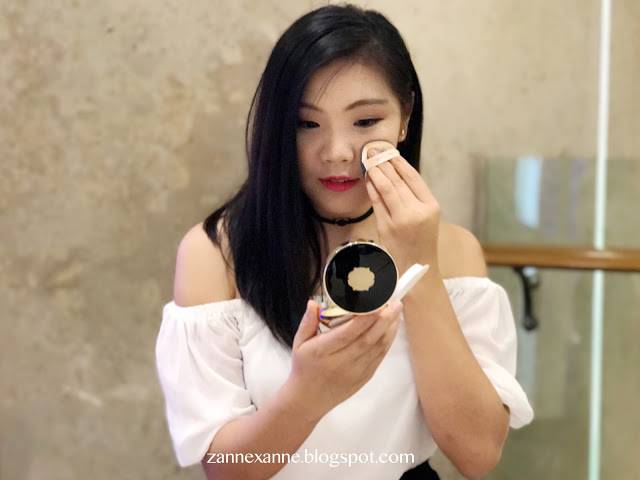 OVERALL THOUGHT
I have finished my first compact and I'm on my second compact now. I love the moisturizing effect that promotes a healthy look while covering up the pores and scar. It did reduce the shine and helps to keep my makeup fresh for few hours. Unfortunately, I still have to touch up my face in the afternoon, although I'm working inside an air conditioner room. Nevertheless, it still keeps my makeup feeling as fresh as the first applied and I finished my first compact within 2 months!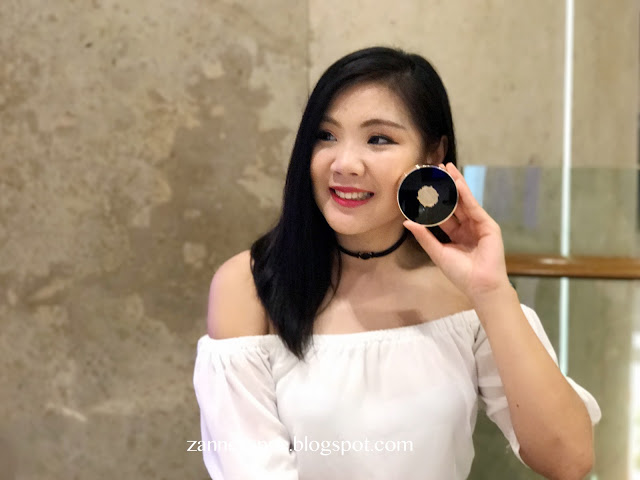 My overall rating is 3 over 5 because it can't last my makeup throughout the day where I still have to bring along my CC Cushion to touch up during my lunch time. Moreover, it only lasts about 2-3months where I feel it is really not enough for my big face.