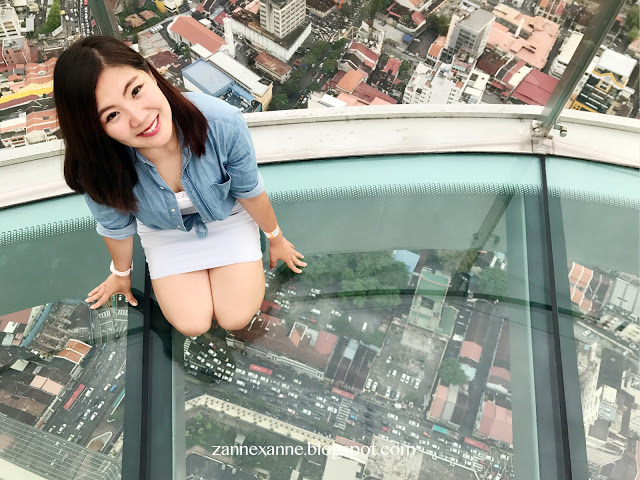 THE TOP Komtar Penang | Rainbow Skywalk | Zanne Xanne's Travel Guide
What's hot in Penang right now? If you have driven past the recent Penang Komtar at night, you would have noticed there's a rainbow light shining bright from the rooftop of Komtar. It is a latest tourist attraction in Penang, Malaysia where you can enjoy the island breeze and the awesome night view from the transparent deck of the top.
Most of the Penangnite has spent their childhood memories in Komtar before the new shopping complexes such as Queensbay Mall, Gurney Paragon and First Avenue were established in the 80s and 90s. However, people begin to visit other shopping complexes when they unable to find something new and interesting from Penang Komtar.The Penang Rainbow Skywalk at Komtar is an open air concept observatory deck that offers a breathtaking view of Penang Island from the highest point of the 68th level on the rooftop of Komtar Tower. You can have the thrilling experience walking on the air of 249m above the ground. You can seek the help from the friendly staff to take a memorable picture and buy the softcopy from their photo booth too.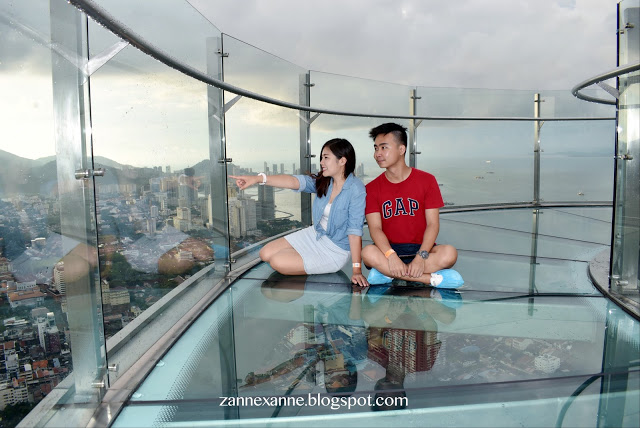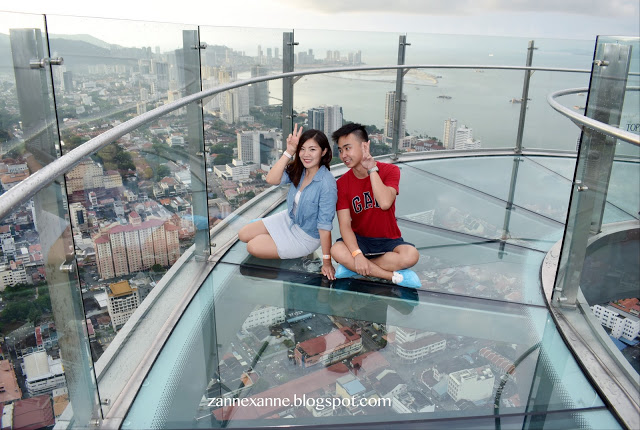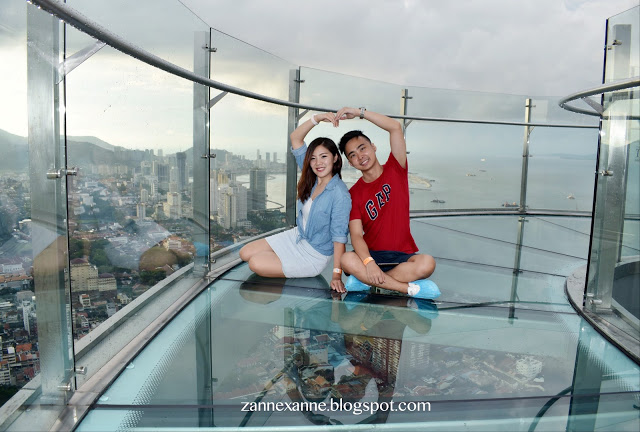 We have our  try at 65th level air-conditioned observatory deck that also features a glass walkway that enable visitors to gain some courage before walking on the top of the 68th level rooftop. I was having some hard time to adapt myself walking on top the glass due to my acrophobia. Nevertheless, I able to make it at last!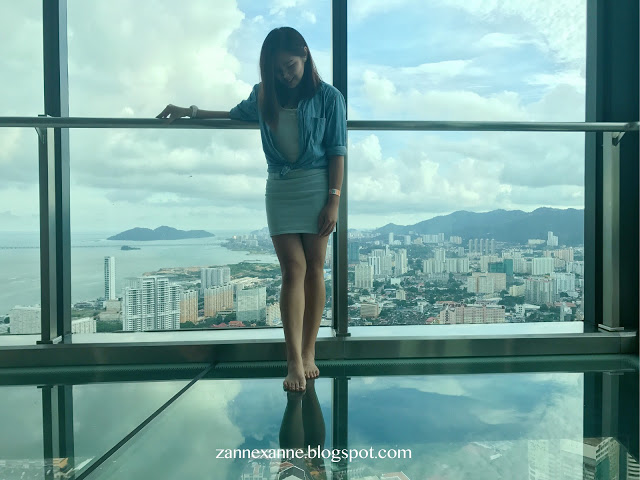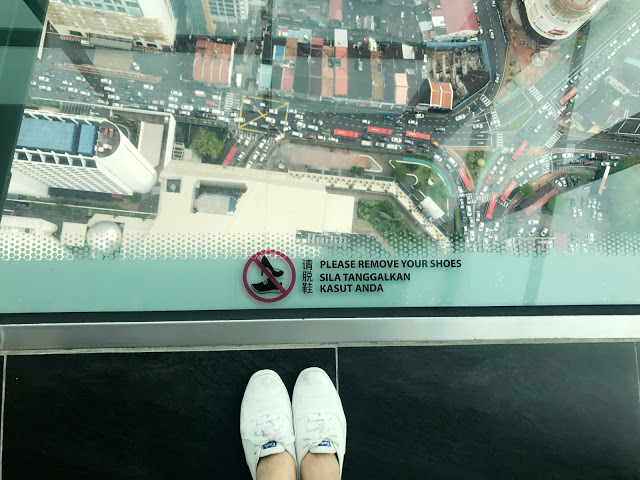 On Level 65, there is a brief explanation on different segments in Penang such as Penang Hill, Gurney Drive, Penang Bridge and etc.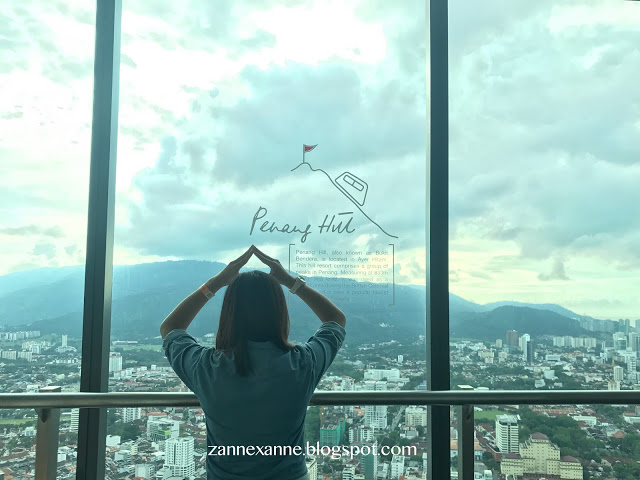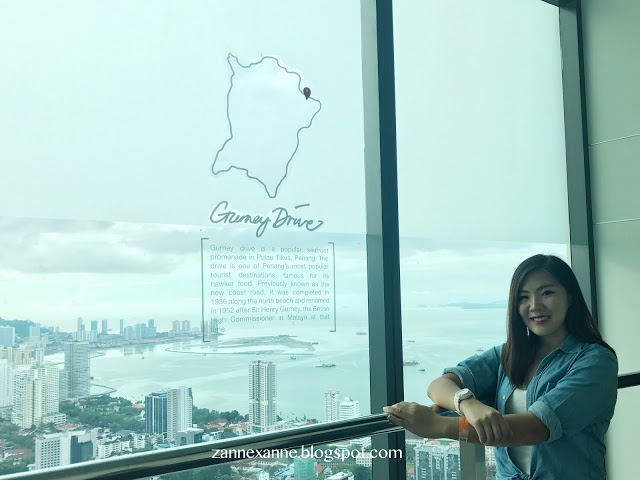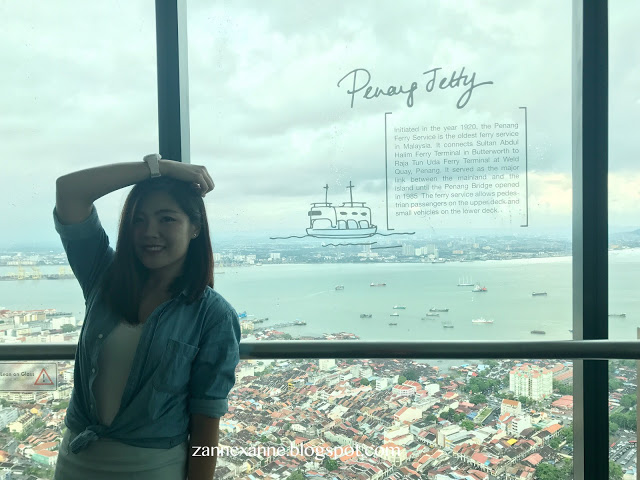 On the other side of the rooftop, visitors able to see the double rainbow arch into a pot of gold, a horseshoe chair and a unique musical orchestra hanging inside a mini hall. Moreover, you can enjoy the great taste of food and cocktails together with the spectacular night view at Coco Cabana Bar & Bistro.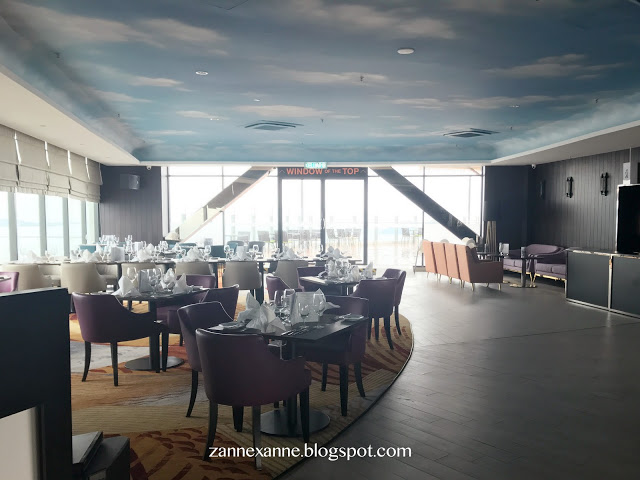 Standard Rates
Adult RM 118   |   Child RM 88
MyKad Rates
Adult RM 88   |   Child RM 58
Komtar Tower, 10450 Georgetown, Penang.
10am – 6pm (Indoor observatory deck closes at 6pm)
+604 2623800