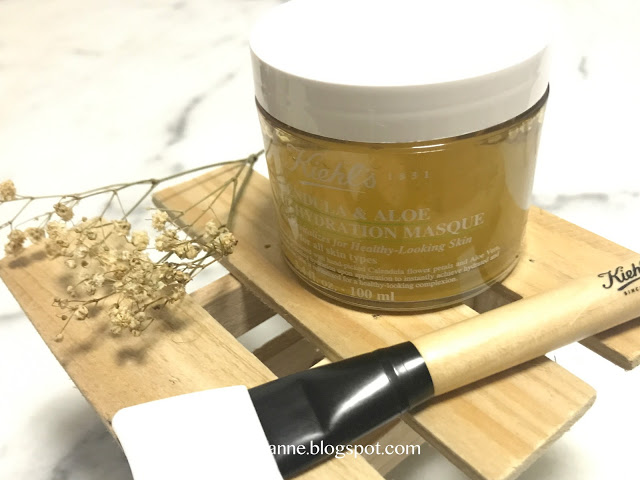 KIEHL | Calendula & Aloe Soothing Hydration Masque Review By Zanne Xanne
Kiehl's Calendula & Aloe Soothing Hydration Masque was just launched recently after one of their best selling products Kiehl's Calendula Toner was gaining a lot of popularity in its Calendula range. I bought the masque to treat my sun burn after my rejuvenate trip from Wild Wild Wet. It is really effective after my first try and it did help to calm my skin down after the serious sun burning. I found the redness became less obvious and my skin glows although it was just a 5 mins treatment. 
PRODUCT DESCRIPTION
It is a 100ml of yellowish lightweight gel masque which formulated with hand-picked Calendula flower petals and Aloe Vera. They burst into a refreshing surge of cooling hydration upon application to instantly achieve hydrated and soothed skin. The masque is suitable for both day and night use for the hydrating and soothing effects. It also contains third ingredients such as Aloe Leaf Juice that help to soothe and calm the skin for a healthy looking complexion.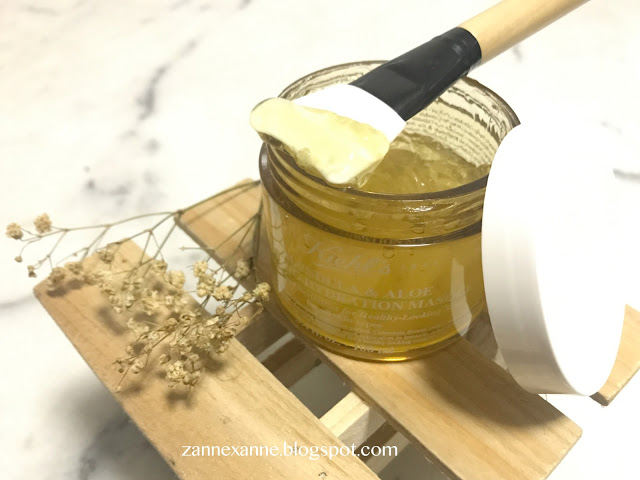 HOW TO USE
Apply visible layer onto a clean skin and leave for 5 mins.
Rinse with warm water and massage gently in a circular motion.
Avoid contact with eyes and dry with soft towel.
Recommended to use 3 times a week.
THOUGHTS
There's a few studies show that Aloe Vera is useful for wound healing, especially towards the skin as well as in cutaneous wound. One of my main concern does this masque able to bring back my fair skin within a month? The answer is YES where all of my friends did notice that I have a fairer skin now! Furthermore, it has a nice Calendula scent and it provides a refreshing and cooling sensation upon application that makes you feel clean and smooth instantly!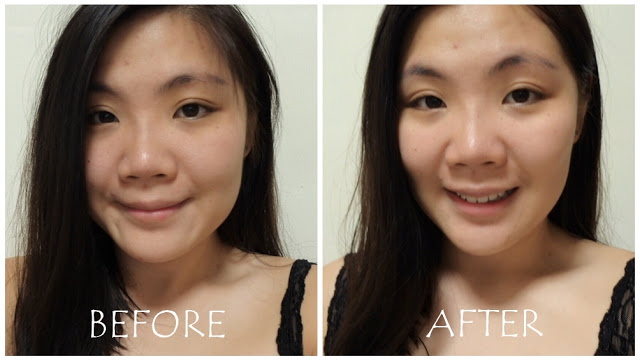 The skin is glowing after 5mins treatment.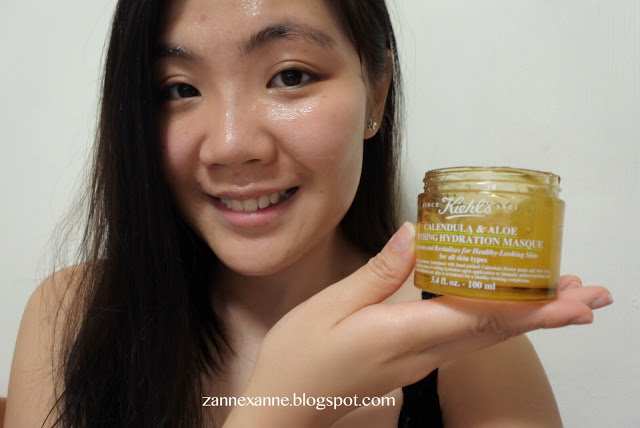 You may feel a cooling sensation upon application.
It did helps a lot with my dry combination skin and especially the acne time during my menses. It helps to reduce swelling and scar to become less visible. I would definitely recommend such a great product as a soothing, hydrating and cooling agent especially for this summer! The product sells at $62 per unit, nevertheless it is still worth for that value.
RATING ⭐⭐⭐⭐☆