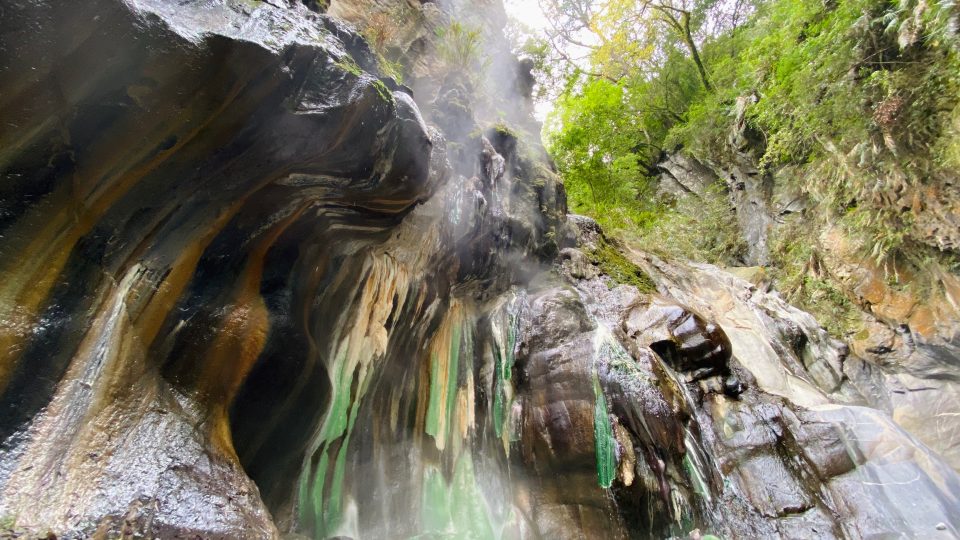 Li Song Nature Hot Spring | The Wildest Beauty in Taiwan | Zanne Xanne's Travel Guide
Li Song Nature Hot Spring (栗松野溪温泉) is an amazing and wonderful nature creation hotspring that located secretly in the deep mountains of Taitung. Li Song Nature Hot Spring (栗松野溪温泉) also is a well known river based hot spring that surrounded by stalactite steles comprised of calcium carbonate and natural landscapes.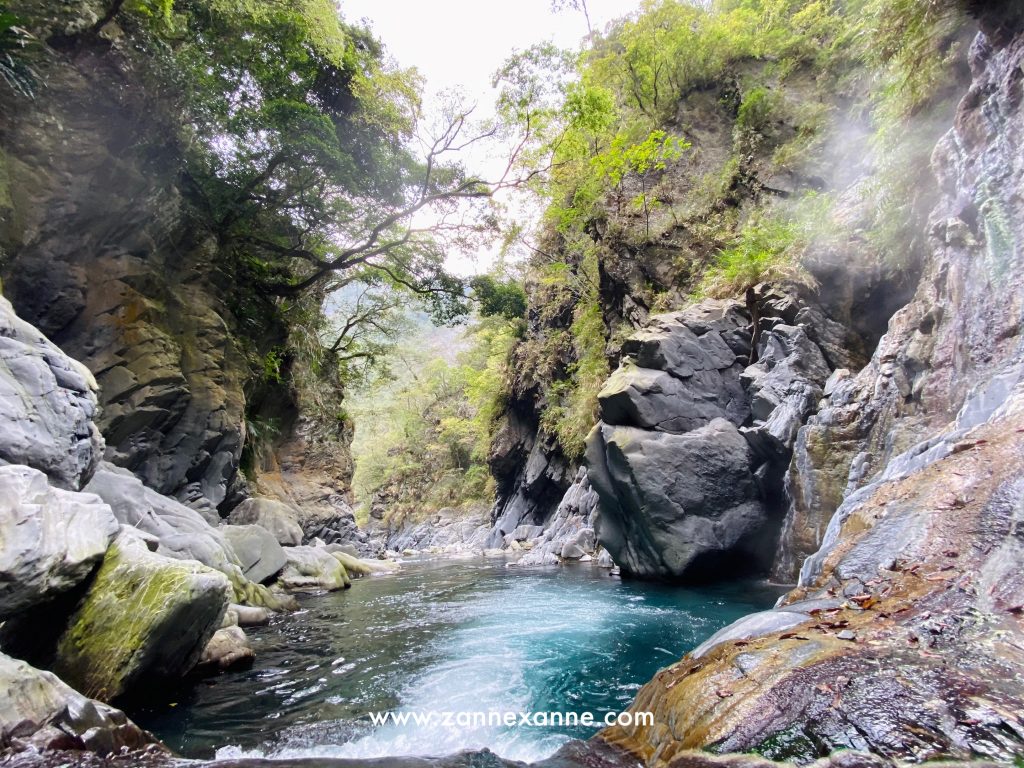 The water gushed out of the holes on stone slopes and forms a waterfall. Moreover, the stone slope behind the waterfall washed over time by hot spring water and possess a crystal like texture too.
LOCATION
Li Song Nature Hot Spring (栗松野溪温泉) is located near Motian, at the 169.5km of Southern Cross Island Highway. The highway  crosses the deep mountains in the east of Taiwan and sometime you may notice the steam rising from the hot spring along the highway.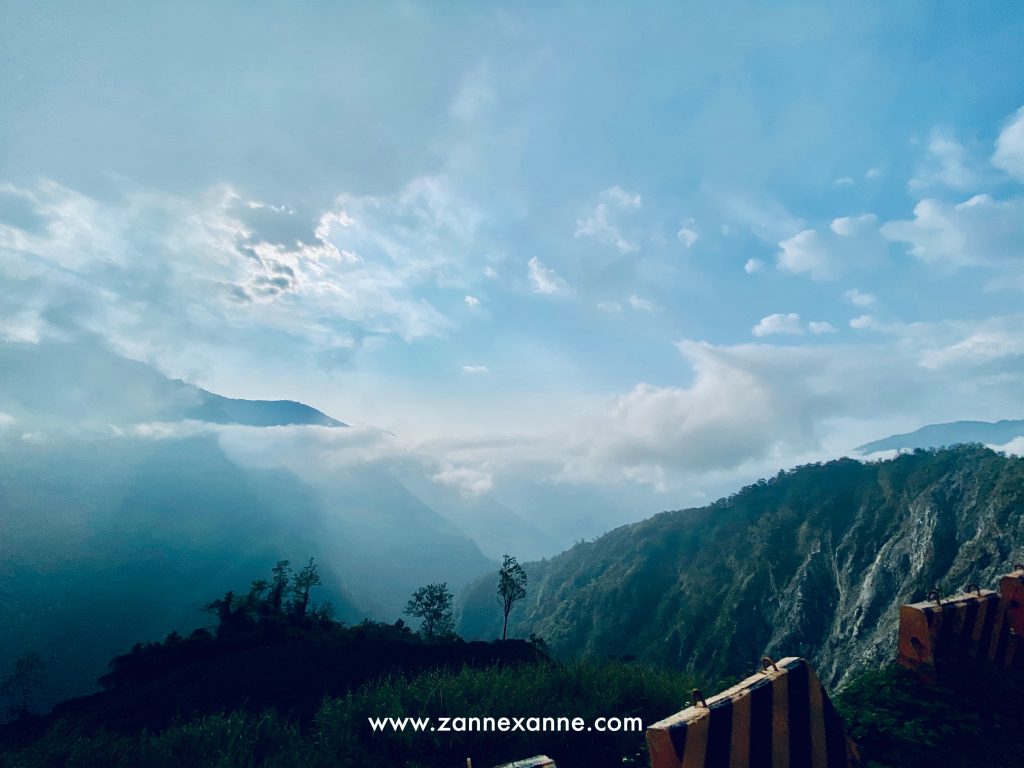 It is not easy for us to reach Li Song Nature Hot Spring (栗松野溪温泉) during COVID 19 pandemic as the road was closed for construction and development between 8am to 5pm too. Fortunately, we reached Li Song Nature Hot Spring (栗松野溪温泉) before 8am by car.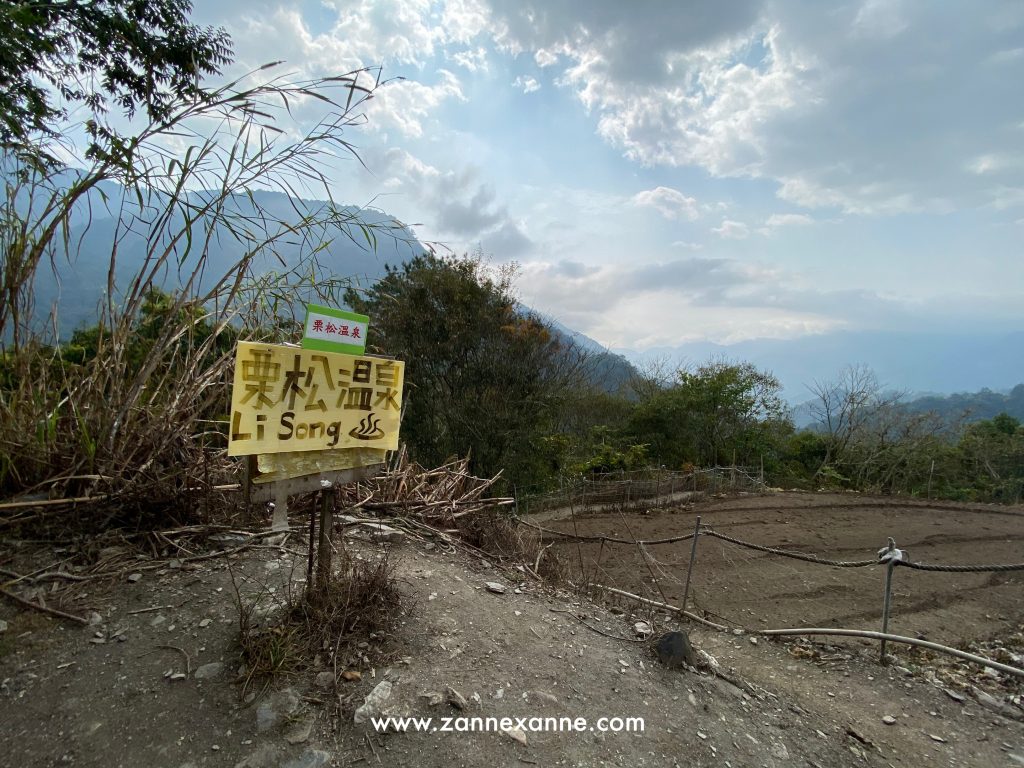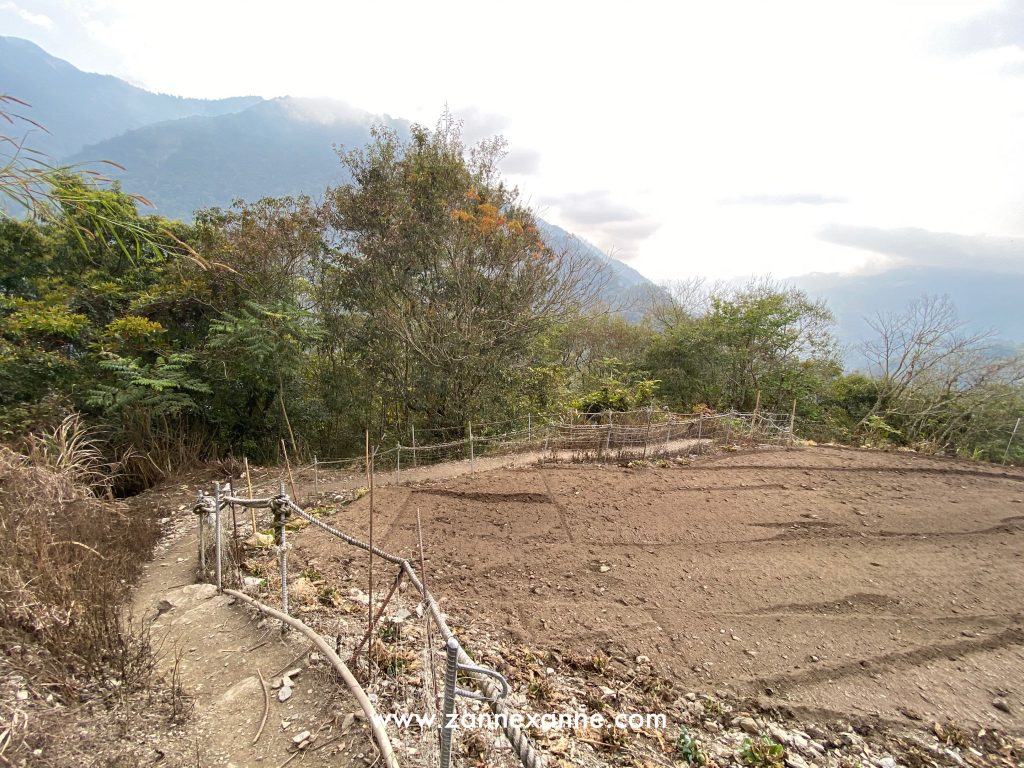 Nevertheless, the adventurous journey required some physical techniques such as rock climbing and swimming skills in order to unveil this mysterious fairyland. Li Song Nature Hot Spring (栗松野溪温泉) also only can be reached by going up and down the valley and crossing the rapid creeks.
Here are some of the USEFUL TIPS that I would like to share with all of you based on my experience:
1. PREPARE GLOVES
It will be great that to prepare a few pairs of gloves with you to protect your palm from scratching and injured. Li Song Nature Hot Spring (栗松野溪温泉) slope was steep and you may need to hold on to the ropes, steel sticks and even rocks beside you along your hike to prevent fall too.
2. COMFORTABLE SHOES
Wear a good and comfortable shoes to protect yourself, especially on the slippery and muddy ground. Remember not to wear a pair of new shoes during your hike as it may hurt your ankle.
3. WATERPROOF BAG
Keep your stuff in a waterproof bag as you will definitely get wet while crossing the rapid creek.
4. FIRST AID KIT
Safety always comes first. Prepare a simple first aid kit with some plasters, bandages, medicines and others that may help you during your hike.
5. DRINKING WATER & SNACKS
It is not convenient for you to look for any drinking water or snacks. Thus, make sure you have prepared sufficient of food and drink for yourself.
6. LIMITED PARKING SPACE
The parking space is limited and you may need to consider where you want to park your vehicle. The path towards the entrance of Li Song Nature Hot Spring (栗松野溪温泉) was narrow and rocky which only allow one car to pass through. If your vehicle is big, you may have to leave your car up in the main road and walk at least 30 minutes to reach the entrance.
7. ONE BY ONE
Do not rush during your hike and allow only one person to go first as you may affect the other one who is holding the same rope with you. Keep some distance with your friend as the rocks and ground are quite wet and you may easily slip anytime.
8. KEEP THE SAFE ROPE WITH YOU
Hold on to the safety rope whenever you climb or swim to prevent yourself from flushing away by the water flow.
9. DO NOT LITTER
Do not leave trash behind as there will be no one to maintain the cleanliness of the forest and hot spring.
10. LEAVE THE HOTSPRING BEFORE 3PM
As the sky begins to dark, it will be more challenging and dangerous to hike at night. It is advisable to leave the hot spring before 3pm.
If you decided to stay in Li Song Nature Hot Spring (栗松野溪温泉)  longer, you may consider setting a camp and overnight there. I wouldn't recommend anyone to bring kids or even elderly along as the path is getting brutal and steep when you get close to the bottom.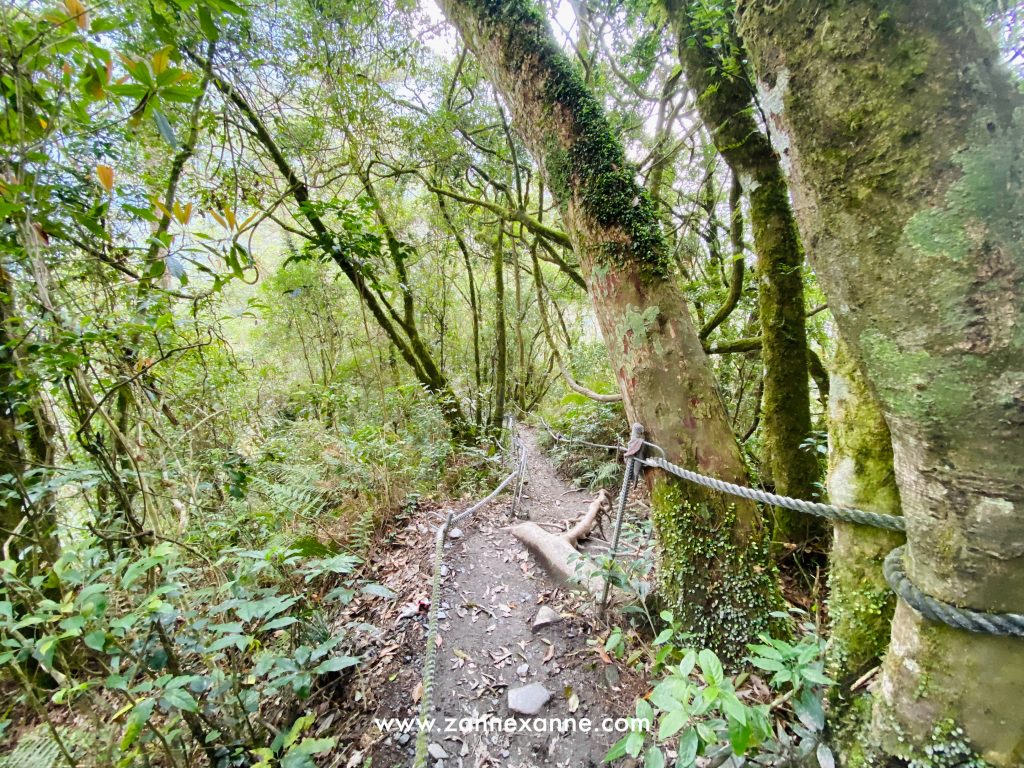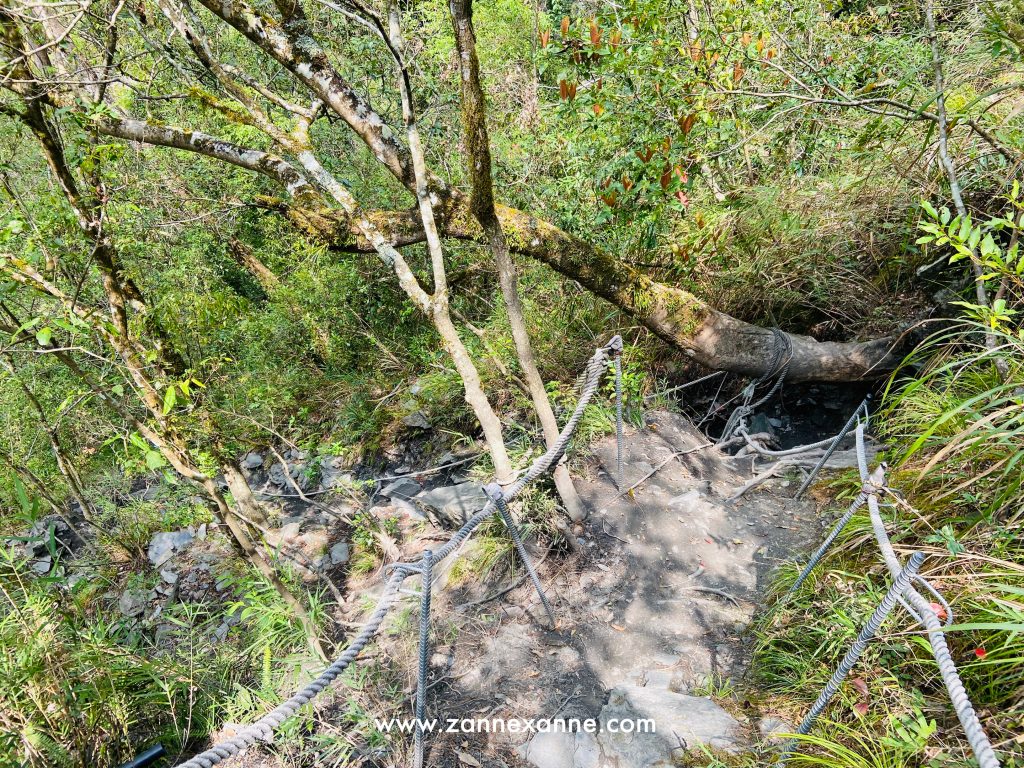 As you reached the bottom of the mountain, you have to cross over a shallow stream and Li Song Nature Hot Spring (栗松野溪温泉) is on your left.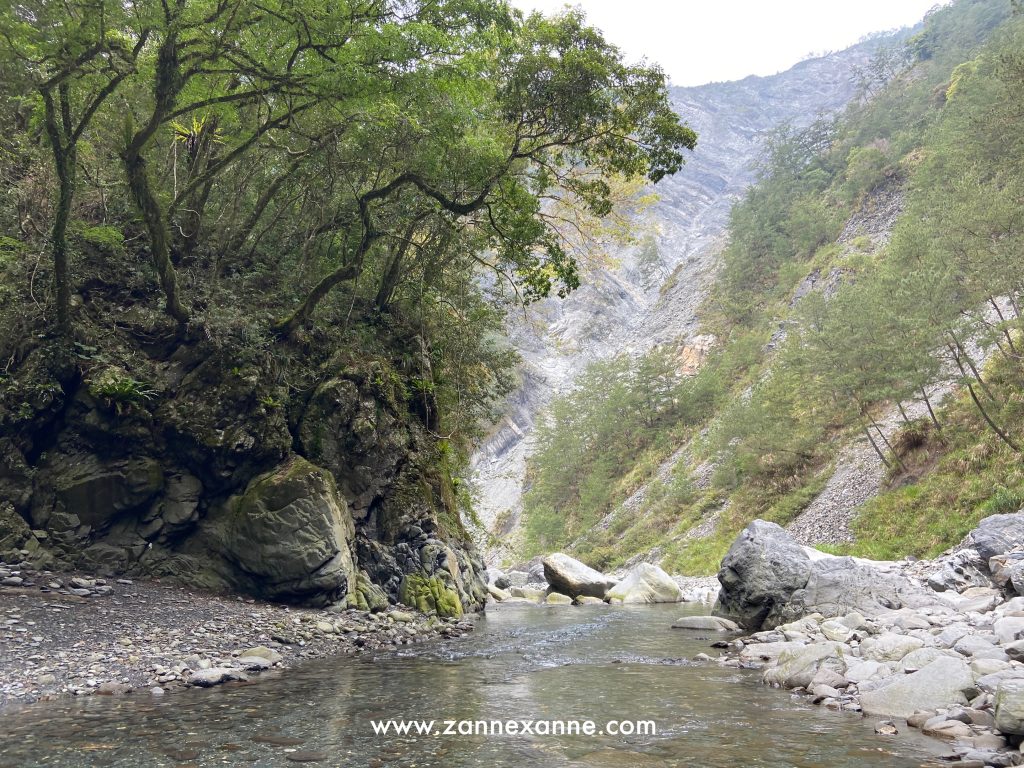 On the other hand, you still have to do some rock climbing with the help of safety rope and swimming across the creek in order to reach the colourful hot spring.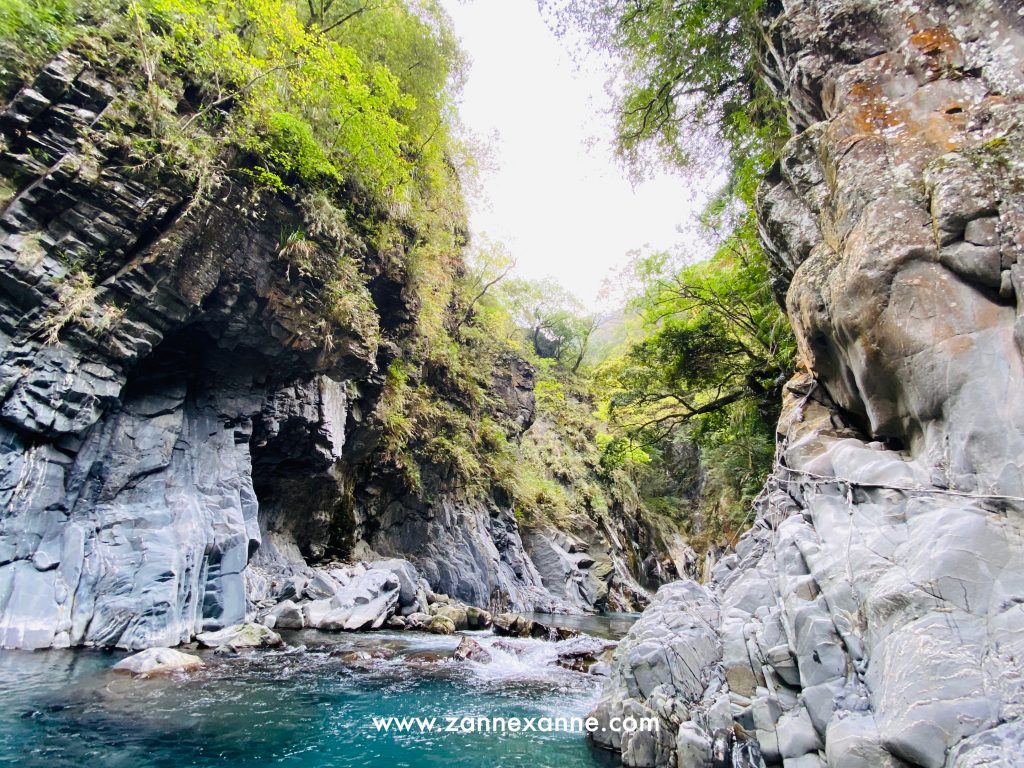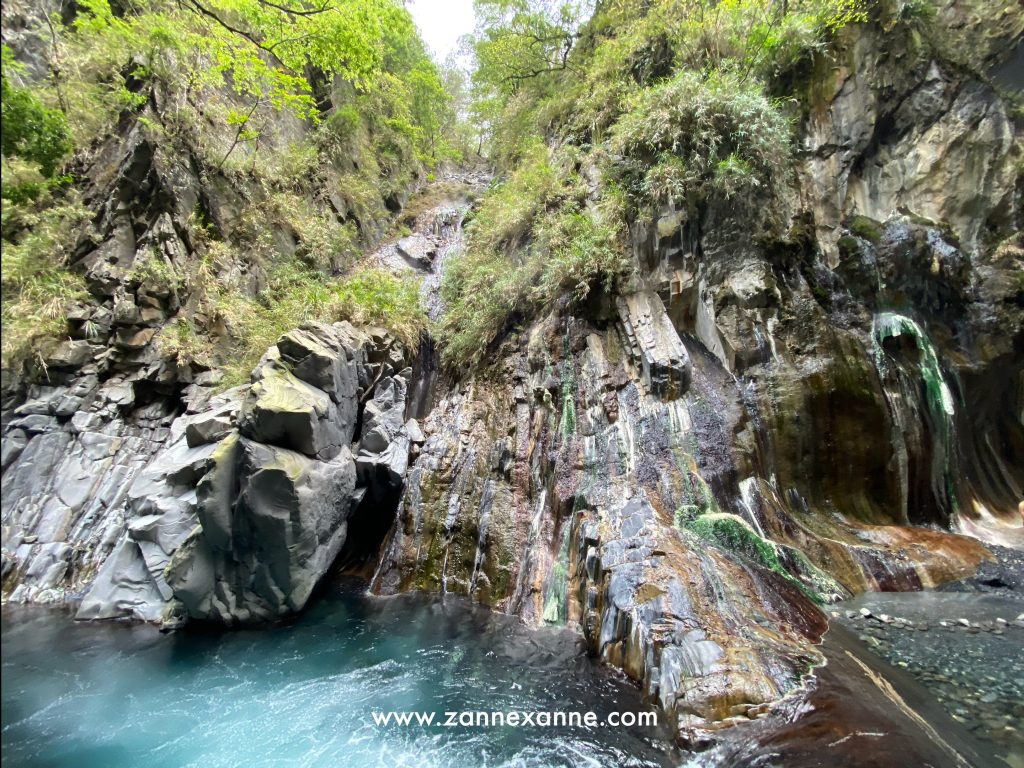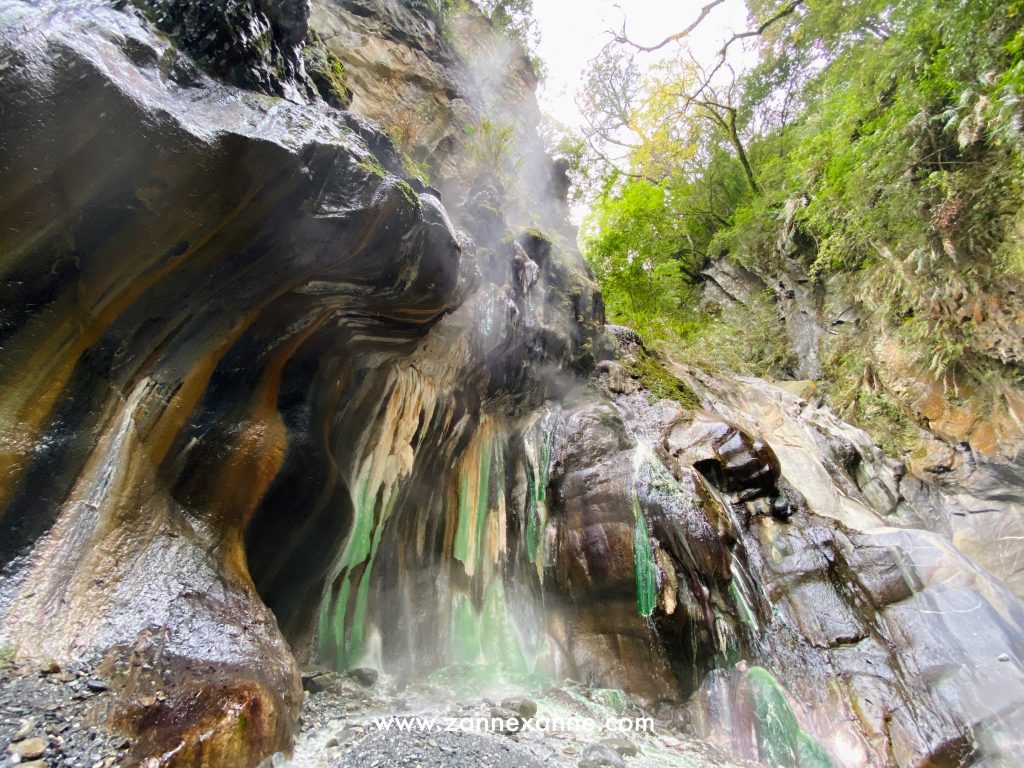 I would not recommend visitors to visit Li Song Nature Hot Spring (栗松野溪温泉) during raining day as the water is deep and the hike is strenuous.
HOT BATH
Taking a hot bath in Li Song Nature Hot Spring (栗松野溪温泉) is definitely over the moon as you get to enjoy the 5 star vision, hearing and even the smell of the hot spring.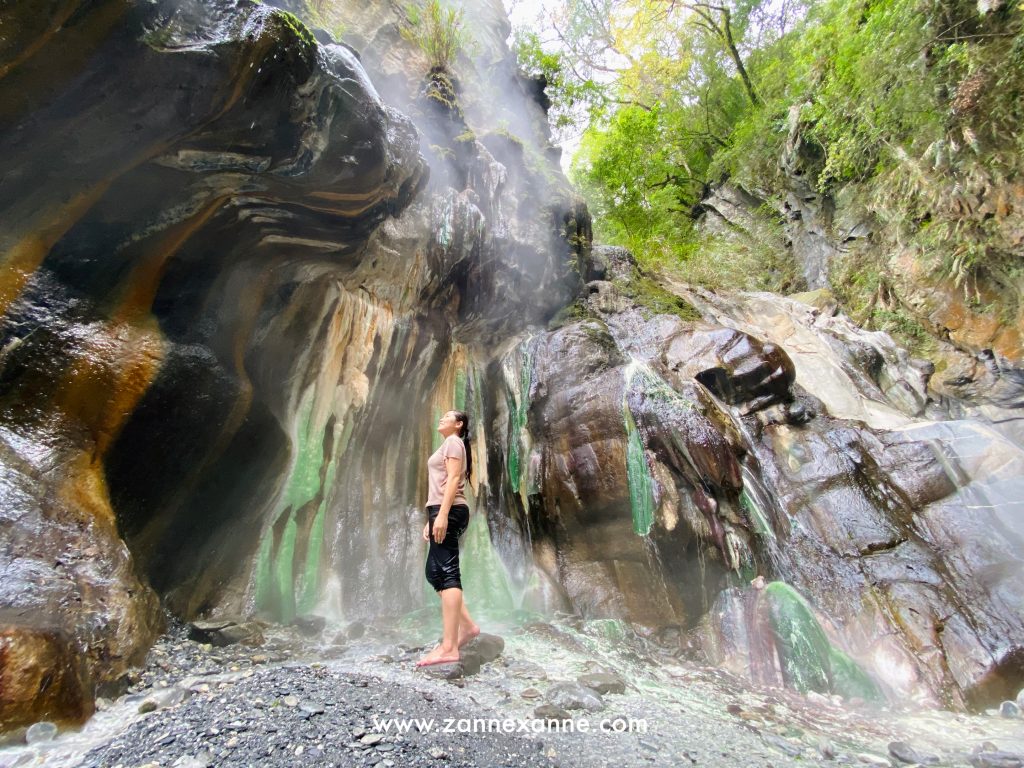 SAUNA
It is definitely a naturalistic sauna where it's just located next to the cold river water. Enjoy yourself as much as you want after a challenging hike to wash away your tiredness and helps your blood circulation.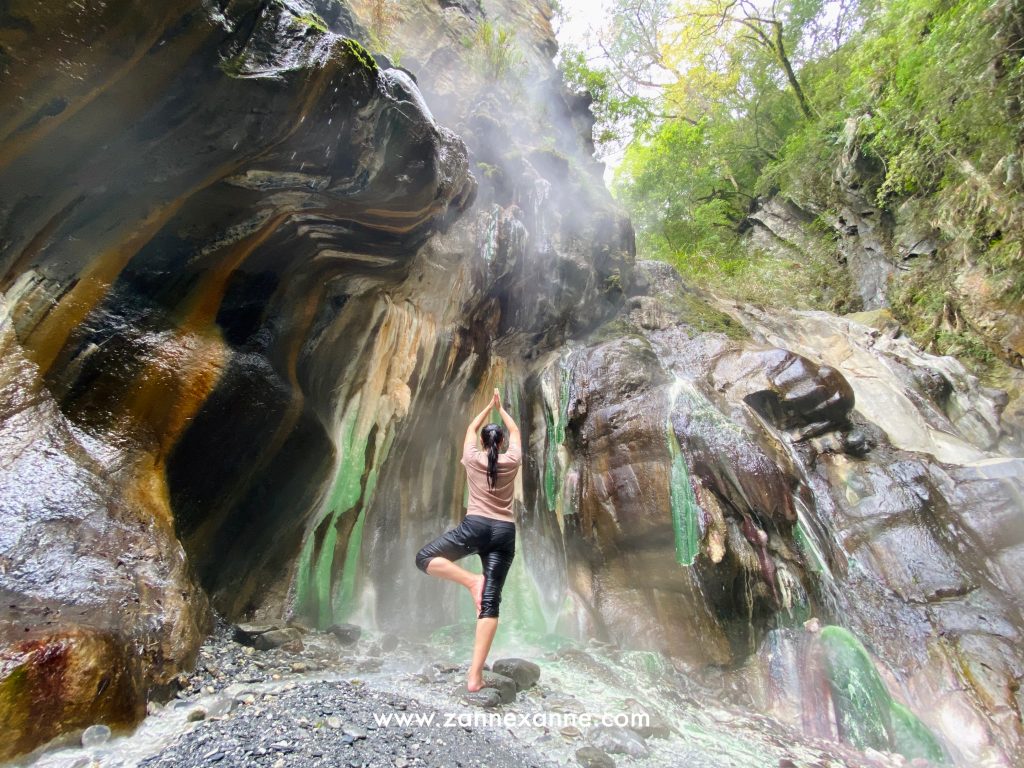 OVERALL THOUGHT
Li Song Nature Hot Spring's (栗松野溪温泉) hike was challenging and I would rate 7/10 for the beginner who would like to give a try. The whole journey suppose to be 2.5hours of climbing, however beginner will take longer time approximately 4hours. However, the trip was fun and adventurous as I really enjoy my outdoor nature workout. Li Song Nature Hot Spring (栗松野溪温泉) is extremely beautiful and breathtaking creation of the mother nature and Taiwanese have been fortunate enough to have such an amazing hot spring here!

RATING
⭐⭐⭐⭐⭐