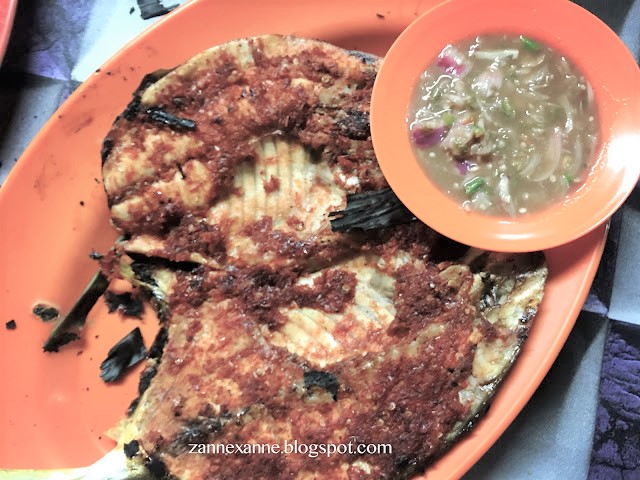 Penang Teluk Tempoyak Adnan Bin Hassan Ikan Bakar | The King of Grilling | Zanne Xanne Travel Guide
Teluk Tempoyak which is less known by the outsider is one of the remaining Malay Fishing Village that located on the developed eastern coast of Penang Island. It was hard to be spot on those days without the aid of GPS and we had missed out a few junctions before reaching here. This is my second visit here again for their popular Adnan Bin Hassan Ikan Bakar (Malay Style Grilled Fish).
Adnan Bin Hassan Ikan Bakar (Malay Style Grilled Fish) is going to move from existing traditional and simple open air structure hawker stall into a modern hawker center soon. If you wish to experience and taste the fresh and tasty Ikan Bakar (Malay Style Grilled Fish) in the Malay Fishing Village, then you shouldn't miss out this peaceful countryside of Penang!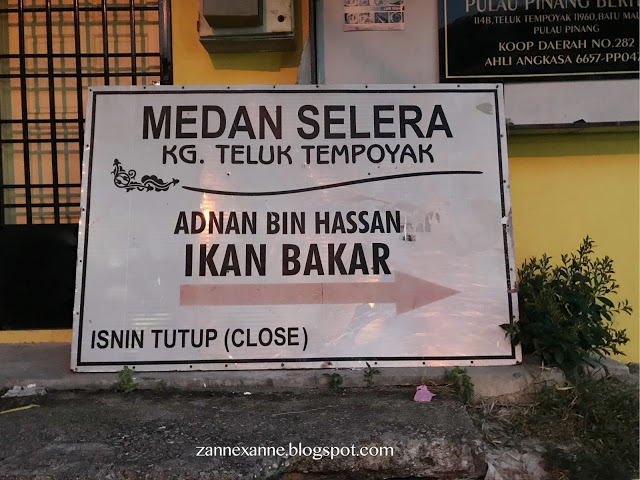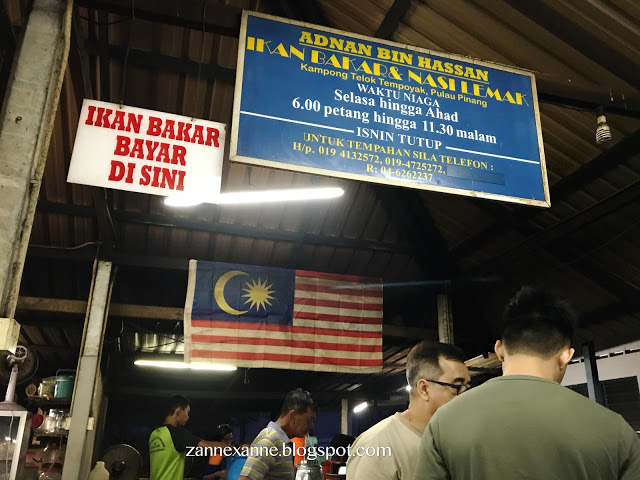 Teluk Tempoyak is located right next to the sea with the awesome Second Penang Bridge view. In addition, you can have the chance to taste the mouth watering Ikan Bakar, overlooking the fishing boats lying around the bay.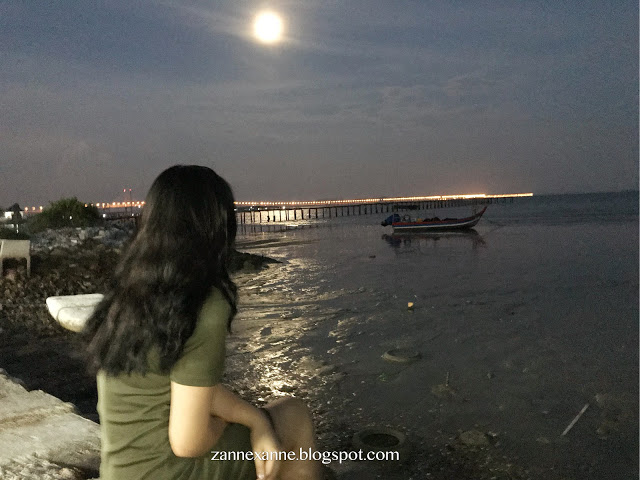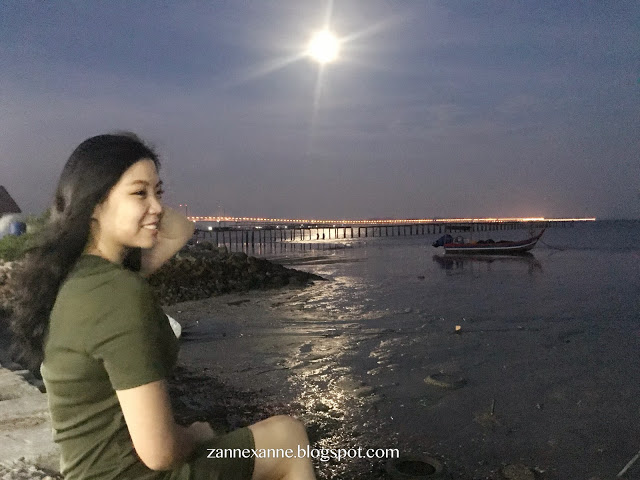 Although there are others better looking seafood restaurant around Teluk Tempoyak, however Adnan Bin Hassan Ikan Bakar is still the best  where he is the King of Grilling! (This is the main reason why I'm sharing this in my blog!) All the fishes provided by him are fresh and coming straight from the fishing boats. The meat is tender and juicy, especially when it combines with their secret sambal sauce.
HOW TO ORDER
Firstly, you have to approach their stall in order to choose your favourite fish from the containers and all of them are freshly caught from the sea in the morning. The prices are reasonable and clearly label on every container. Moreover, it is best to serve with rice where you can order  Nasi Putih (White Rice) or Nasi Lemak (Fragant Coconut Rice) from the stall.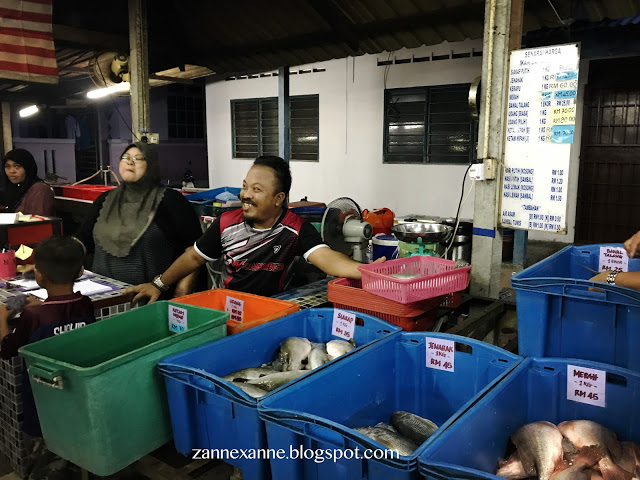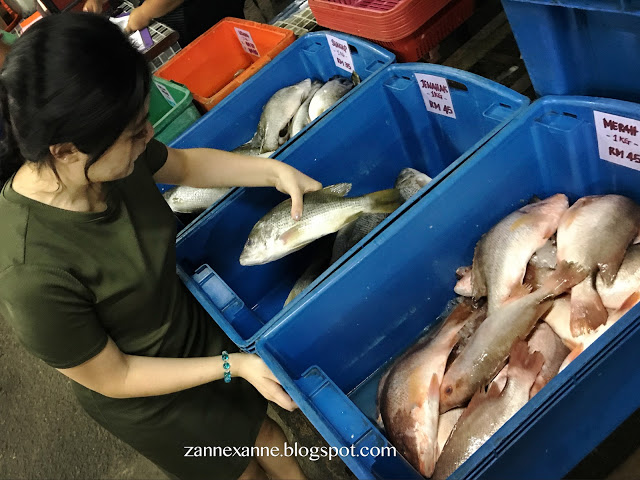 The fish is wrapped with the banana leaves and grilled over the charcoal fire upon your order. Their secret homemade Sambal Sauce is then added on top of the fish and grilled together. Please expect for some waiting time as it takes some time to grill, however good food is always worth for the wait! Adnan Bin Hassan Ikan Bakar comes together with the choices of dipping sauces Kicap (Soy Sauce) and sourish Sambal Sauce which made from chilies, onions and lime.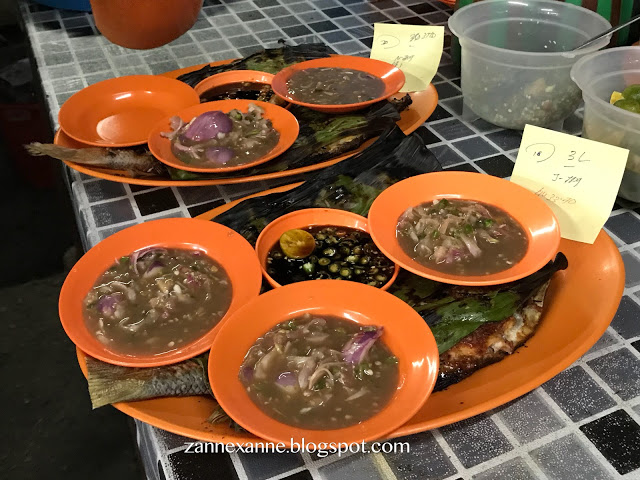 You can order seafood or Satay from others stall too which serve various types of vegetables and seafood such as crabs, prawns, sea shell, cuttlefish and etc.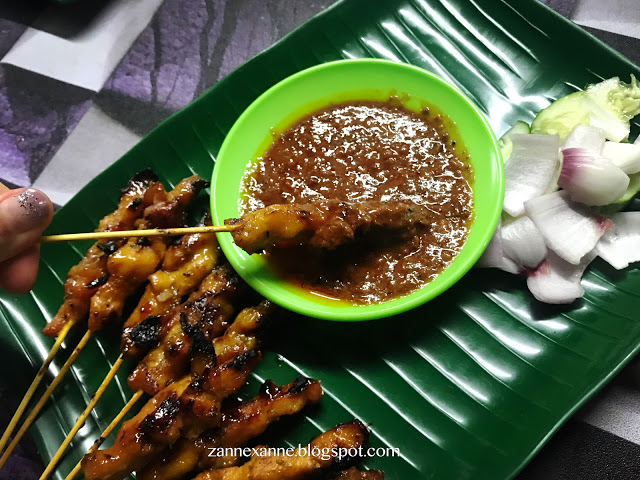 Teluk Tempoyak is less known by outsider and neither Penangite know about this place as well! However, the incredible taste of Adnan Bin Hassan Ikan Bakar is a great meal for anytime and you should visit this palce when it's still exist as we would never know the pace of the development and the fate of the fishing
village.
Jalan Teluk Tempoyak, Kampung Teluk Tempoyak Besar, 11960 Bayan Lepas, Pulau Pinang, Malaysia. | +6019 4132572
18:00-23:00  | Closed on every Monday