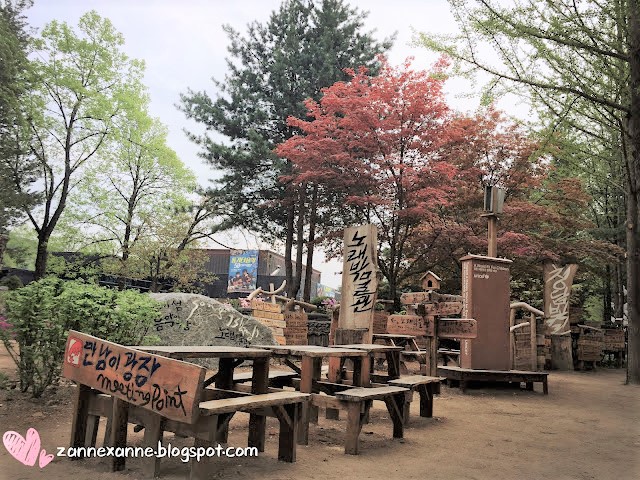 Seoul Travel Guide For First-Time Visitors (Part 2) | Zanne Xanne's Itinerary
Annyong!! Finally here is the Part 2 version of Seoul Travel Guide For First Time Visitors you guys waiting for! Not sure how to start with your Seoul's trip for the first time? Here's a list of 15 Seoul attractions that are easy reachable by the subway and I think are pretty awesome that you should list them down during your trip.
❤ Chungmuro Station ❤
1. NAMSANGOL HANOK VILLAGE / KOREA HOUSE
If you wish to immerse yourself in the traditional Korean culture, this is the opportunity for you to see how actually Korean people lived in the past! Located between the modern skyscrapers, Namsangol Hanok Village consists of 5 restored traditional Korean houses, a pavilion, a pond and a time capsule. Each hanok (traditional house) was rebuilt to represent various social classes and ranking to the king. You can enjoy a leisure walk here and experience their traditional games such as neolttwigi (seesaw jumping), tuho (arrow throwing) and yutnori (traditional board game) on the grounds. 

There's one day walking tour for NAMSANGOL HANOK VILLAGE + NAMSAN PARK + NAMSAN SEOUL TOWER with friendly English speaking tour guide to share with you the interesting stories from the past. Just to take note that the tour package is excluded Namsan Seoul Tower Observatory Ticket. You may click HERE to find out more info. The admission is FREE and it CLOSED ON TUESDAY (If holidays fall on Tuesday, the next day is closed).
Operation Hour
Apr – Oct (09:00 – 21:00) | Nov- Mar (09:00 – 20:00)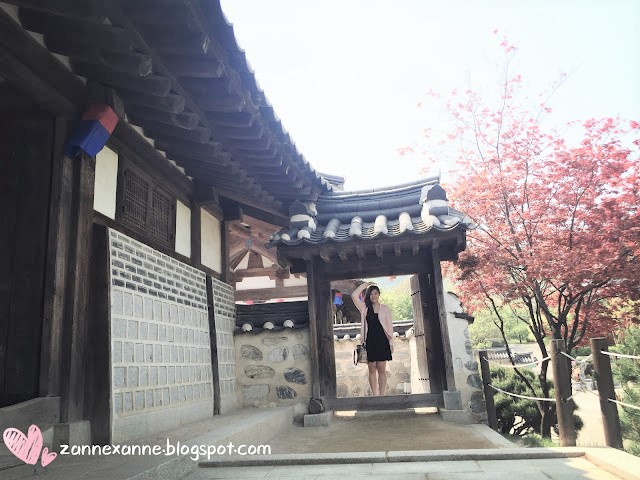 2. THOUSAND YEAR TIME-CAPSULE SQUARE, SEOUL
Seoul has been the capital city for more than 600 years. The time-capsule consists of 600 representative cultural properties that buried under the ground since 1994 in order to celebrate Seoul's 600th anniversary. It will be opened again on 29 November 2394 when Seoul is celebrating 1000th anniversary.
Address
Behind Namsan Traditional Theater (Namsangol Hanok Village)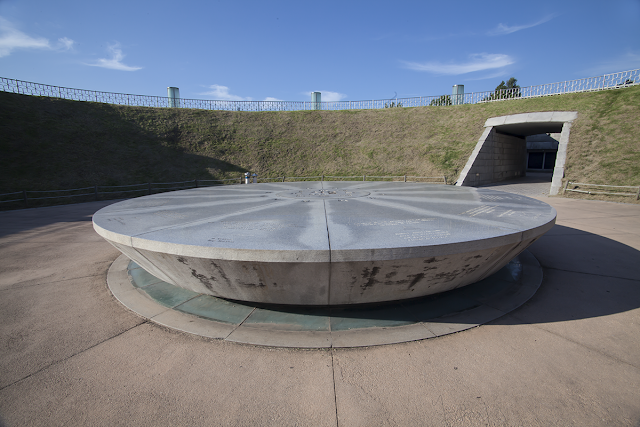 3. NAMSAN PARK ROAD
Namsan Park is one of the most breathtaking green spaces in Seoul. Explore the beautiful nature and greenery along the walking trails while on your way to Namsan Tower for free. It is one of the ending scene of "My name is Kim Sam Sun" filming location.Click HERE to find out more about one day walking tour for Namsangol Hanok Village + Namsan Park + Namsan Seoul Tower (excluded observatory ticket.)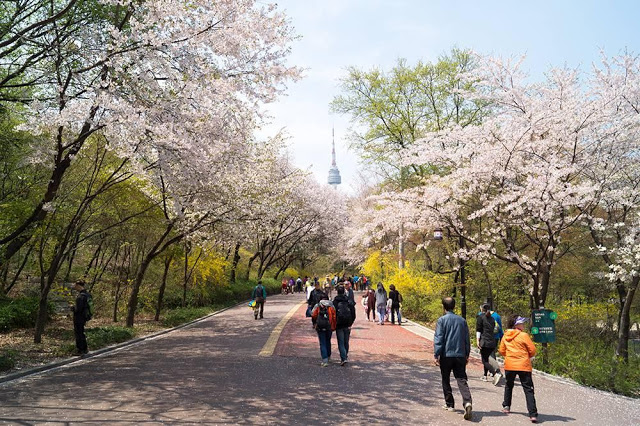 4. NAMSAN SEOUL TOWER
Namsan Seoul Tower is one of the MUST VISIT tourist attraction in South Korea. It is an iconic symbol of Seoul and renowned as a date spot for couples where they can lock their "padlock of love" onto the railing. Moreover, visitors can enjoy the amazing panorama of Seoul's landscape from the observatory floor.
Operation Hour
– Mon – Fri / Sun   ❤10:00 – 23:00
– Saturday            ❤  10:00 – 24:00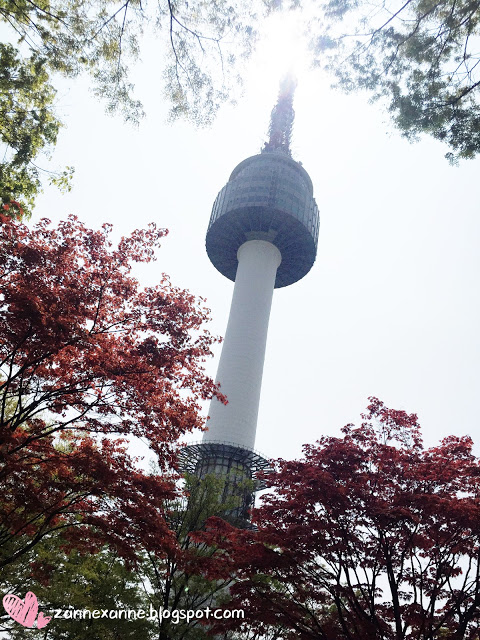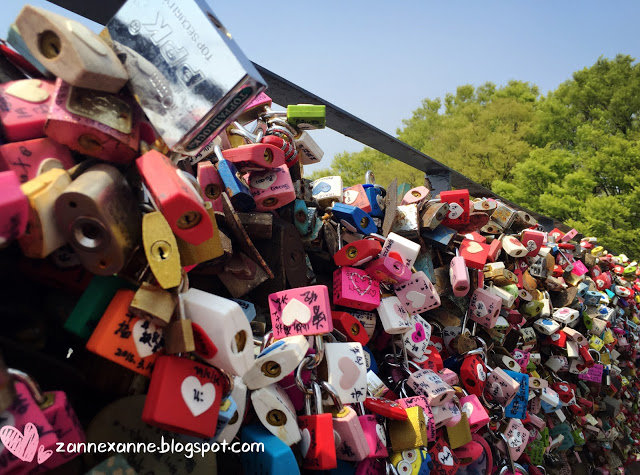 ❤ Hoehyeon (회현역) & Myeongdong Station (명동역)  Line 3 ❤
5. NAMDAEMUN MARKET
Namdaemun Market is one of the oldest and best market in Seoul where you can purchase various items such as clothes, kitchenware, fine arts, souvenirs and many more at reasonable price. There are also countless of stalls selling delicious local street food along the alley. The place is always filled with local and tourist everyday and the best time to come here is in the morning or afternoon.
Direction
Hoehyeon Station (Line 4) Exit 3,5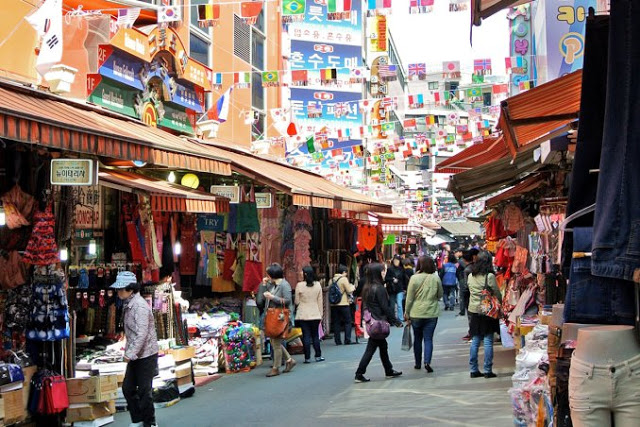 6. NAMDAEMUN GATE

Namdaemun Gate or officially known as Sungnyemun, located in the central of Seoul and it is a vital & historic gate which kept out the invaders and dangerous animals in the past.
Admission Fee
Free
Operation Hour
Tue – Sun  ❤09:00 – 18:00
Directions
Seoul Station (Line 4) Exit 3 or 4, walk straight for 3-5 mins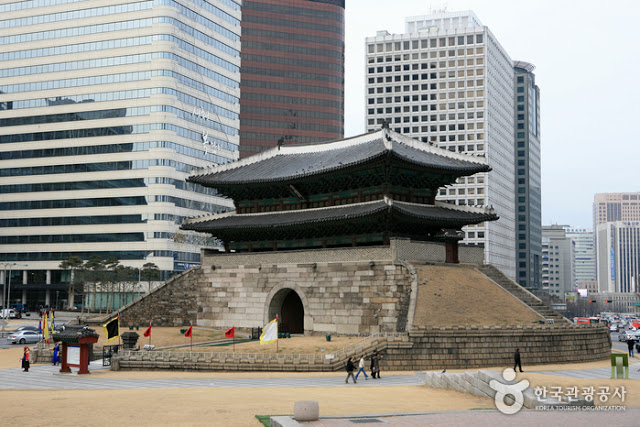 Myeongdong street, one of the favorite hotspot for shopaholic that couldn't miss. It is a biggest and busiest shopping district in Seoul that consists of more than you can imagine shops around the spots. You can find various of Korean skincare, cosmetic and designer brand here such as The Face Shop, Innisfree, Missha, Nike, Forever 21  and etc. Don't forget to ask for free samples and tax refund when you purchase more.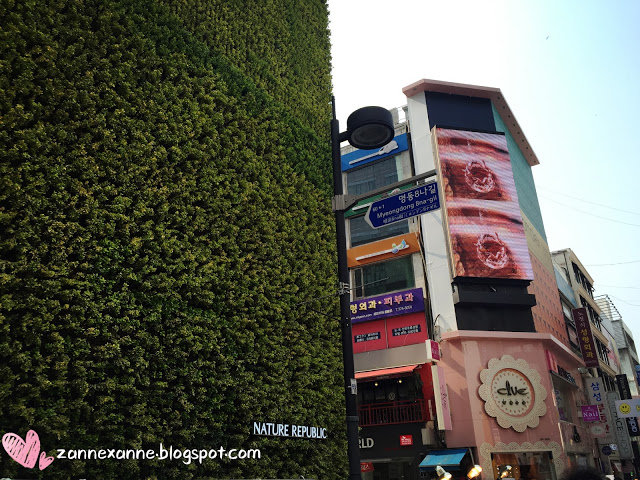 8. NANTA THEATER
Nanta Cooking Show is the most popular musical show in South Korea. It is performed with improvised instruments that you can find in the kitchen such as knives, cutting boards and container with the traditional Korean samul nori music. It is a story about 3cooks are ordered to prepare a wedding banquet within a tight deadline.
Admission Fee
– Premium 70,000 KRW | VIP 60,000 KRW  | Adult 50,000 KRW  | Child 40,000 KRW
– 37% OFF for the discount ticket if you purchase from HERE
Operation Hour
– Mon – Fri, Sun & Holiday  ❤17:00 – 20:00
– Saturday                        ❤14:00, 17:00, 20:00
Address
– Unesco Building 3F, 50-14, Myeong Dong 2 Ga, Jung Gu, Seoul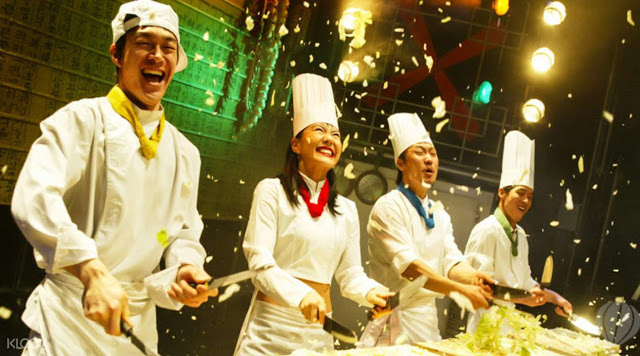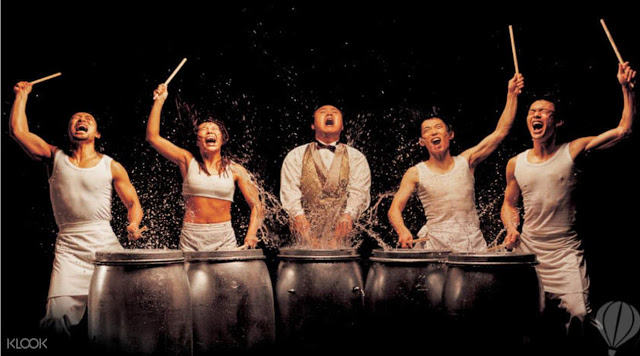 9. EWHA WOMANS UNIVERSITY FASHION STREET
Ewha Womans University is a private and world's largest women's university in Seoul. The area around the university known as Ewha Woman's University Fashion Street, which features a number of stalls selling fashion items such as clothes, shoes and accessories. Visitors can enjoy a stall crawling in every alley and don't forget to bargain the price before you purchase.
Directions
Sinchon Station  or Ewha Womans University Station (Line 2)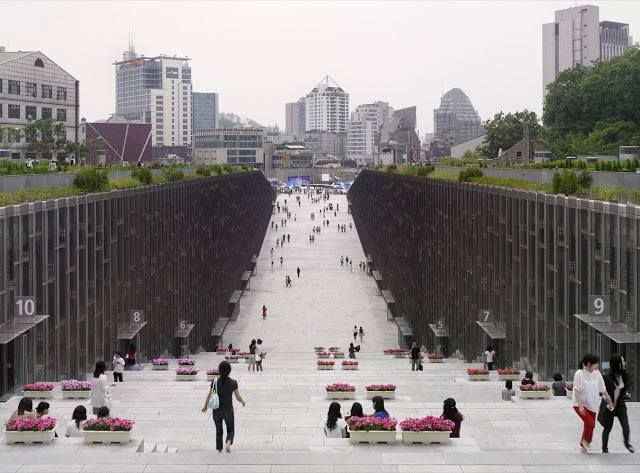 ❤ Gapyeong Station (가평역)❤
10. NAMI ISLAND
Nami Island is renowned for its beautiful tree lined roads and also one of the filming spot of "Winter Sonata". It is a famous get-away spot for local and foreigner from the bustling city. The island consists of swimming pool, water sports facilities, theme park and lodging facilities that enable visitors to have a memorable experience on the island. You need to take a ferry in order to reach the island. There's a promotional price for NAMI ISLAND + PETITE FRANCE in one day which include the round trip transportation, ferry ride ticket, both entrance fees and guided by English speaking driver. You may click HERE to find out more info.
Admission Fee
Adult 8,000 KRW
Operation Hours (Ferry Schedule)
First ferry ❤07:30 – 09:00 (30 min intervals)
Last ferry ❤18:00 – 21:40 (30 min intervals)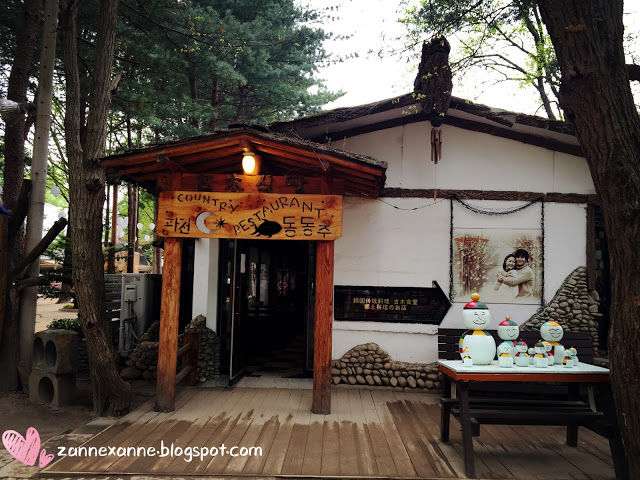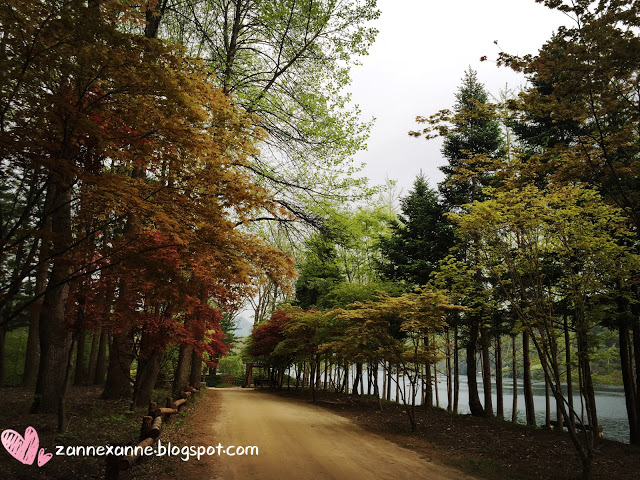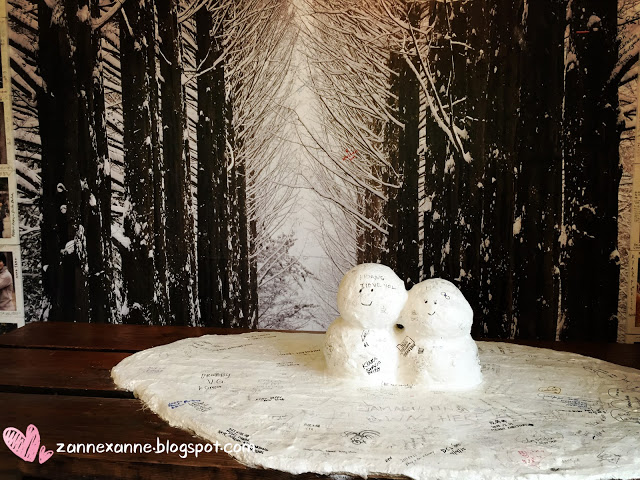 11. PETITE FRANCE
Petite France is a lovely small French culture village in Korea where you can enjoy variety of cultural experience and performances here. In addition, Petite France was featured on many recent drama and variety shows such as " You Who Came From The Stars", "Running Man", "Secret Garden" and " Beethoven Virus".
Operation Hour
– 09:00 – 18:00
Address
– 616-2 Gosung -Ri Gapyeong-Gun, Kyunggi-do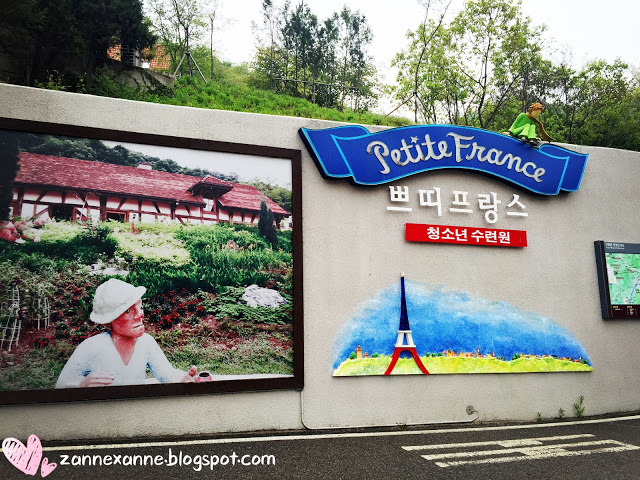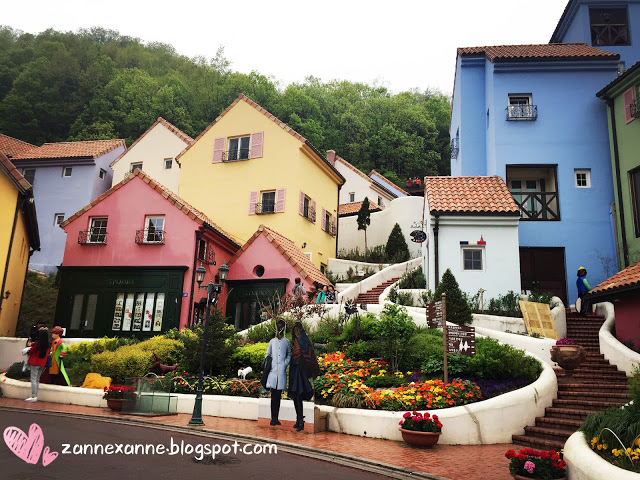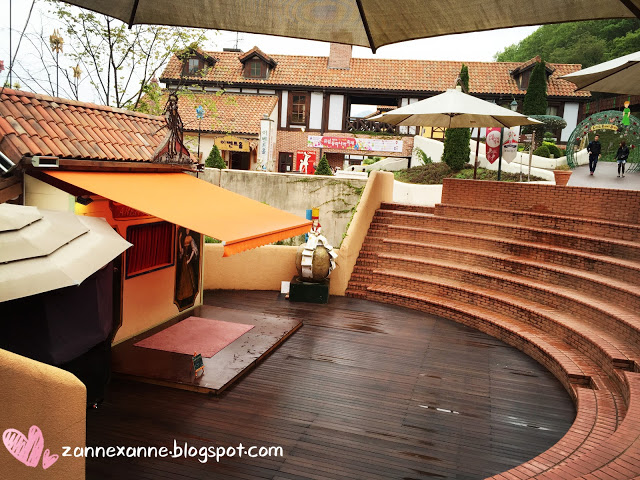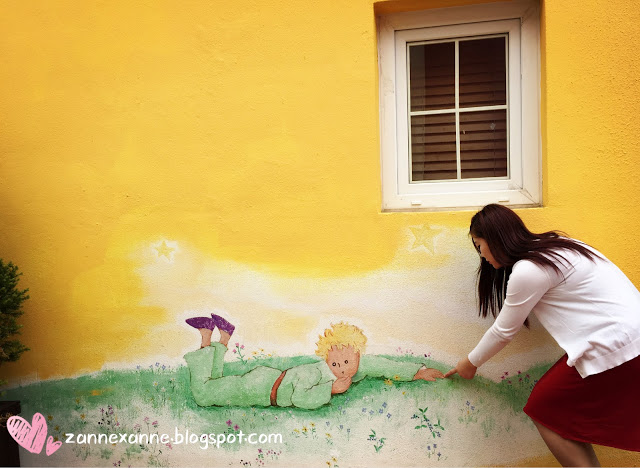 12. THE GARDEN OF MORNING CLAM
The Garden of Morning Calm consists of 5000 kinds of plants and is a great place to visit for all groups of people. The flowers are blooming from March to November, hence it is  usually busy during this period. If you would like to have NAMI ISLAND + PETITE FRANCE + GARDEN OF MORNING CALM in a same day, you may click HERE to find out more about the promotional price which include the round trip transportation, entrance fees and guided by English speaking driver.
Festivals
Spring   ❤Spring Garden Festival
Summer ❤Festival of Roses, Hydrangeas and Roses of Sharon
Autumn  ❤Festival of Chrysanthemums and Autumnal Tints
Winter  ❤Lighting Festival
Admission Fee
Adult 9,000 KRW ❤Child 5,500 KRW
Operation Hour
08:30 – Sunset
Address
432, Sumogwon-ro, Sang-myeon, Gapyeong-gun, Gyeonggi-do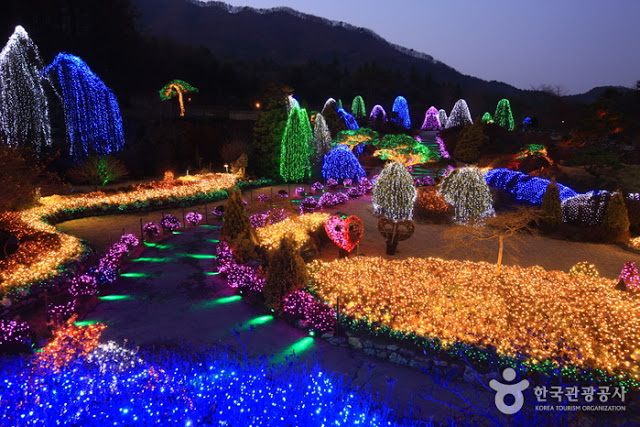 ❤ Gyeongbokgung Station (경복궁역) Line 3 ❤
13. GYEONGBOKGUNG PALACE
Gyeongbokgung Palace is the first royal palace built by Joseon Dynasty and it is arguably the most beautiful and remains the grandest among others 5 palaces in Seoul.
Admission Fee
Adult 3,000 KRW ❤Child 1,500 KRW
Operation Hour
09:00 – 17:00
Closed
Every Tuesday
Direction
Gyeongbokgung Station, Exit 5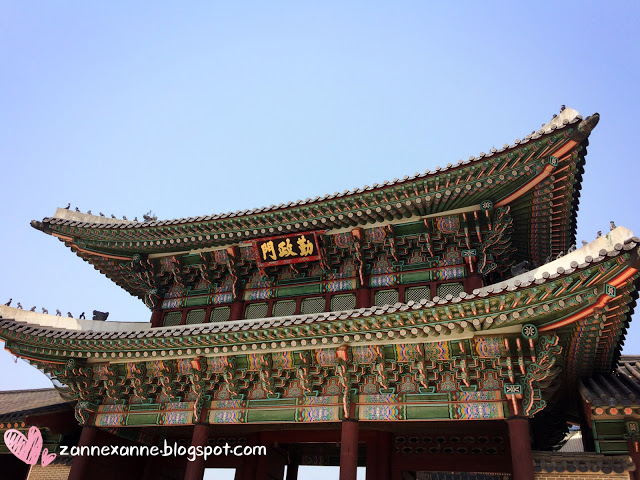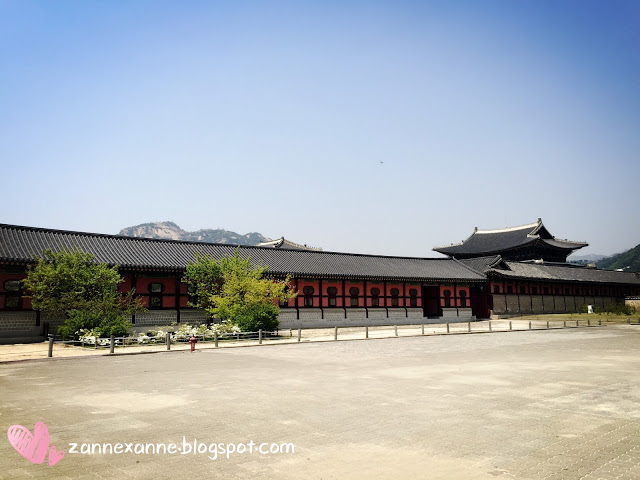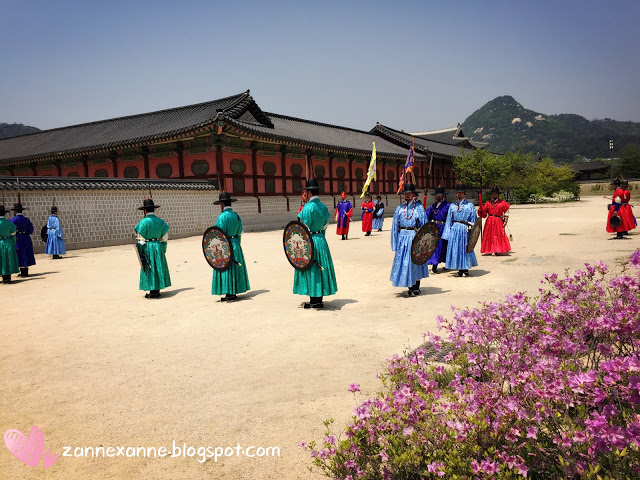 14. GWANGHWAMUN GATE
Gwanghwamun is the main gate of Gyeongbukgong Palace which holds a painful memory in Korean history. It was destroyed during the Japanses invasion to build their own government building.

Admission Fee
Free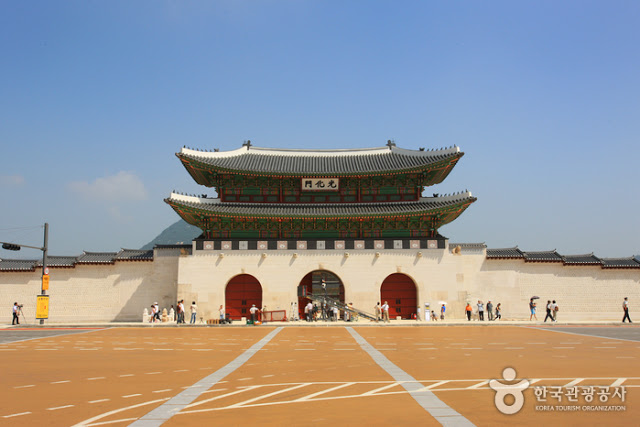 15. LOTTE WORLD
Lotte World is an interesting theme park for entertainment and sightseeing. You can enjoy the thrilling rides, folk museum, parades, numerous film and shows, tasting a variety of international cuisine here during the holidays. Don't miss it and enjoy the fantastic experience with the love one here! You may purchase the ticket from HERE for 40% OFF Lotte World Combo Discount Ticket.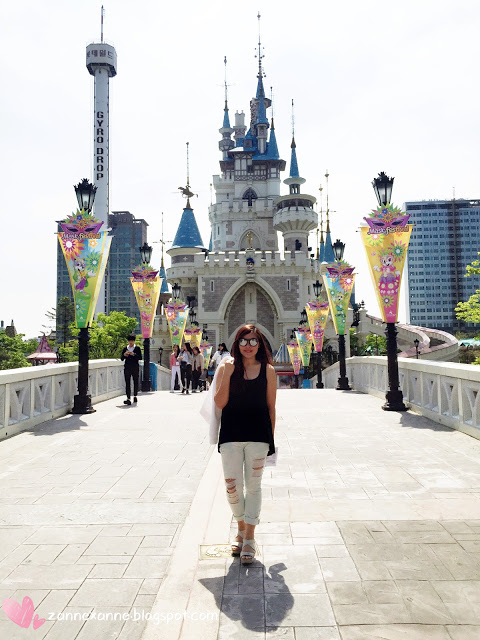 16. HONGDAE
Hongdae is popular with its youthful and romantic ambience that has turned this place into a famous hang out location for local youth. You can spot a variety of shops such as unique cafes, cozy galleries, fashion shop, art markets  and clubs here. The main tourism spots  located in front of Hongik University are Hongdae walking street, mural street and free market.
Direction
Hongik University Station, Line 2