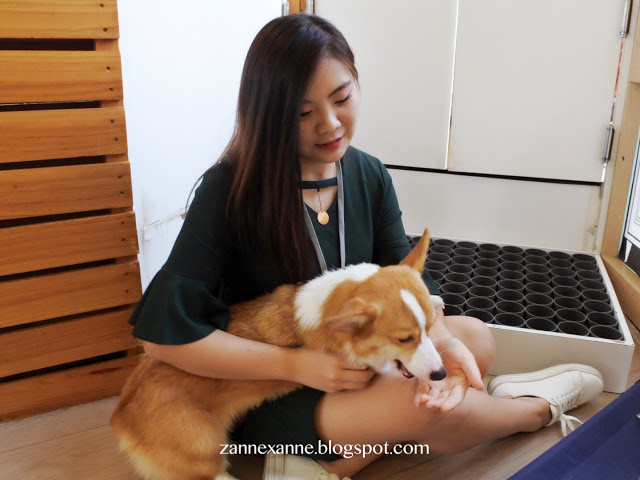 We Are The Furballs (WTF) Birthday Treat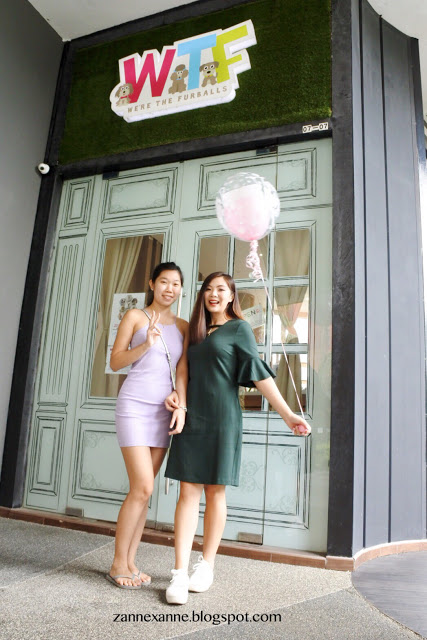 Annyeong!! After a really long rest (I guess maybe 2 months) I'm back to my blog world again! It's really hard to separate myself from the fantasy and the urge of sharing with you guys. I have been demoralized for quite some time, however the ongoing statistic had encouraged me not to give up on my blog and I know that you guys still reading. Aww… so touched! This is my second time to visit a dog petting café after my first experience in PJ, Malaysia. I was DYING to look for a pet café in Singapore and good to know that We Are The Furballs (WTF) has quench my thirst! So we decided to pay a visit here during my birthday .For the dog lovers like me who don't own a pet can simply pay for an entrance fee about $12.50 to enjoy the unlimited playtime with the furballs and a complimentary drink from the menu upon entry.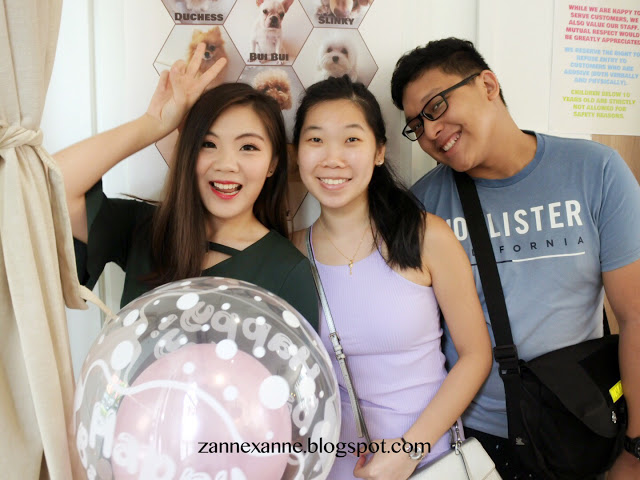 Never grab and hug the dogs forcefully as you may hurt them.
Do not feed the dogs that are wearing colourful collars as they are on diet.
Treats for the dogs are available at the counter and it costs $3 per pack.
Reservation is required or else you will be listed on the waiting list.
The minimum age for entry is strictly 10 years old and above.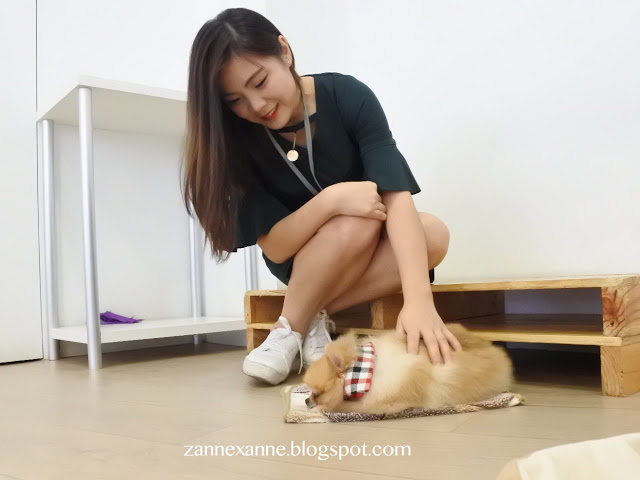 "Don't feed me, I'm sick", Yuki Chan.
Thanks to the friendly staff that did a really good job to explain and guide us to play around with the dogs, we only realized that some of them are well trained with some special skills. Surprisingly, all the dogs here are SHE!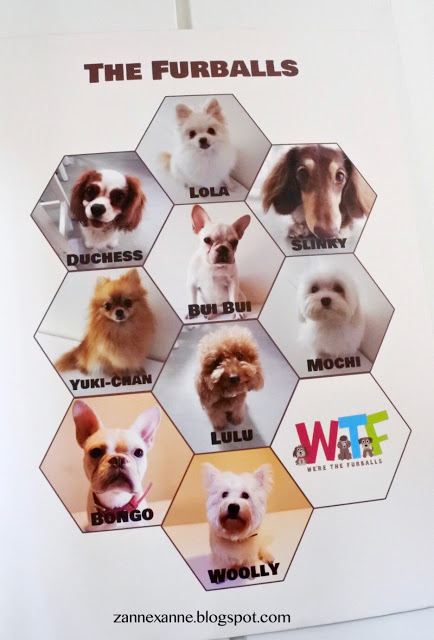 Please be patient to Lola (a toy Pomeranian) because she had some traumatic experience from the previous guests as she was so tiny and easy to be the public's target. Just take some time with her and she will open her heart for you and walk towards you. Lola is quite picky too, as she only loves meat compare to the brown cookie treats.
Waffle, the youngest Corgi is the most active doggie in the family. She is very energetic and keep mingles around with WTF guests who own the treats.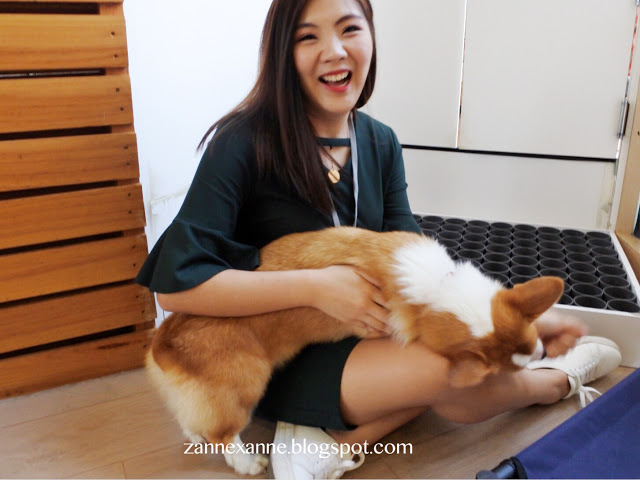 Bui Bui, (the pug) one of my favourite furballs in WTF is the boss among the family members here. However, she will never get along with Waffle (the corgi) so please don't feed them together as they will fight with each others. (Ps: I think Bui Bui don't really love Waffle to take over her boss place.)
REVIEW 
I had a really great birthday memories in WTF, sipping my favourite Early Grey while playing and stroking an adorable puppy on my laps. Thanks to Joyce, Remy and Mr So to spend their time with me in this lovely dog café. Not to forget, the friendly staffs who offer me a FREE birthday treats for the dogs too. Unfortunately, I don't really have the chance to play with other's dog as most of them are sleeping on the others guest laps.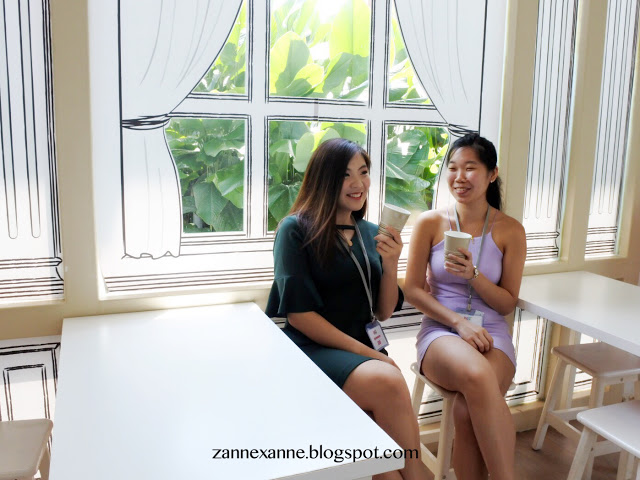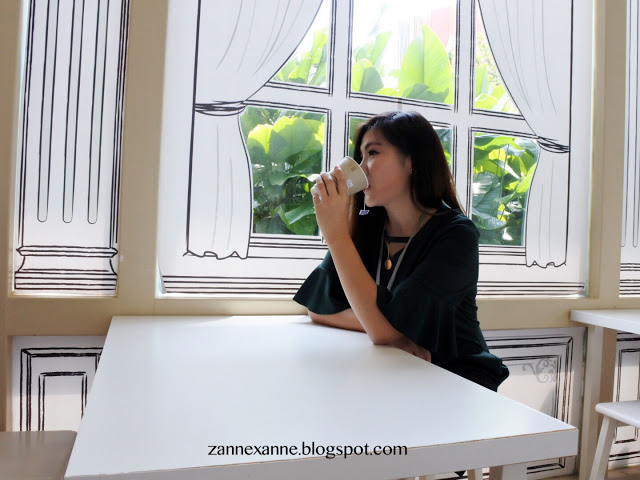 Lastly, it will be good if the doggies are toilet trained and they don't have to "do their business" anywhere as it will be quite unhygienic for the guests.
We Are The Furballs (WTF)

07-07, Bugis +, 201 Victoria Street, 188067 Singapore.
Business Hour: 1pm – 10pm (Daily)
+ 65 6509 1186